Why take risks with the safety of our school children?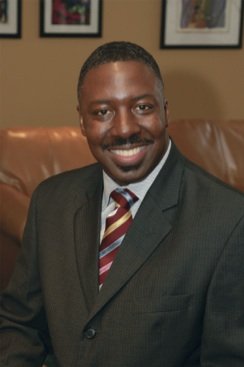 In 1992, two teenagers were shot to death in the hallway of a Brooklyn high school a little over an hour before Mayor David N. Dinkins was to visit the school to give an inspirational speech. The shooting happened just 15 feet away from two police officers who were part of the school's normal security team. There were no metal detectors in use.
This tragic incident, which sent shockwaves throughout the city, was the catalyst for increased use of metal detectors in New York City schools. No student has been killed in a New York City school since then.
As president of Local 237 Teamsters, I represent more than 5,000 school safety agents who work to keep our students safe and maintain a healthy learning environment. I am alarmed to hear of plans to remove metal detectors from New York City schools, which will endanger not only the lives of our children and teachers, but the lives of school safety agents who work to protect them.
The argument to remove metal detectors centers around two ideas. One is that crime in schools is supposedly down. The mayor may claim that crime is down, but in fact what we are seeing is a reclassification of crime that is not reported in the statistics. School safety agents confiscate weapons, including BB guns, butcher knives and machetes, every day with the help of metal detectors. According to the latest report issued by the NYPD, over the past four months alone school safety agents have made more than 400 weapon and drug seizures, yet they only resulted in 30 arrests and 74 summonses.
The second idea in support of removing metal detectors is that their presence is demoralizing to students—especially in communities of color—and sends a message that their school is unsafe and academically failing. But the numbers are clear. Without metal detectors, students, faculty and other school personnel are at risk. Unfortunately, in these troubled times when security throughout the world is being beefed up, and even visitors to the office of the mayor or the school chancellor have to go through metal detectors, why would we look to diminish our ability to protect a most vulnerable population—1 million public school children?
Just last month, a video surfaced of a near riot in a Bronx high school, with no adults in sight to break up the fight. School safety agents had to work over 10 minutes before they were able to push past the crowd and separate students. In another Bronx high school, an agent confiscated a machete from a student. In Brooklyn, a student was caught with an 8-inch steak knife. These situations are examples of the actual environment school safety agents face every day throughout the City.
It is misleading reporting on the number and types of weapons confiscated that distorts the reality: Crime in and around schools is not down. We need greater honesty in reporting and more funding to train our safety officers. Proper training would help our school safety agents better prepare for fights such as those that broke out in the Bronx high school. How can we ask school safety agents to protect our students when we don't have the proper training and equipment for them? What parent would want any less for their child?
I am calling on the mayor to consider the numbers and dangers they represent to both the children and the school safety agents who protect them before his administration decides to remove metal detectors. Let's not make the presence of metal detectors about sending messages: They are there to save lives. If we remove metal detectors, the environment in New York City schools will once again become violent and unpredictable. Why risk having another incident like that of the tragic morning in 1992?