December travel calendar of events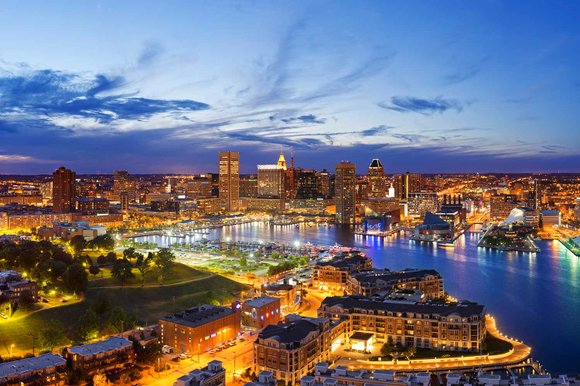 Yeesh! The end of the year has snuck up on us again, but that's no reason to bring your travel adventures to a close. There are a wealth of fantastic exhibits, special events and more of Afrocentric interest taking place all across the country. Following are a few to add to your calendar this month and during the months to come. Enjoy and happy holidays!
ONGOING EVENTS
Through Jan. 3, 2016
"Motown the Musical" (multiple cities)
One year has passed since the mega theater hit "Motown the Musical," "the true American dream story of Motown founder Berry Gordy's journey from featherweight boxer to the heavyweight music mogul who launched the careers of Diana Ross, Michael Jackson, Stevie Wonder, Smokey Robinson, Marvin Gaye and so many more," went on the road. A bevy of dates have been added through January 2016 before the play returns to Broadway in the summer of 2016. Additionally, original Broadway cast member Julius Thomas III will be returning to the national tour for a limited engagement in the role of Berry Gordy.
Through March 5, 2016
"Walter Cotton: Texas Folk Artist" (Dallas)
Presented at the African American Museum of Dallas, "Walter Cotton: Texas Folk Artist" features a wide array of vibrant paintings depicting Texas history and the role of faith as viewed through the artist, a chauffeur and later principal of the Black school in Mexia.
214-565-9026, www.aamdallas.org
Through April 17, 2016
"The Harmon & Harriet Kelley Collection of African American Art: Works on Paper" (Seattle)
"The Harmon & Harriet Kelley Collection of African American Art: Works on Paper" features 86 spectacular works of art, including color screen prints, drawings, acrylics, etchings, pastels and more from artistic visionaries such as Henry Ossawa Tanner, Romare Bearden, Elizabeth Catlett, Ron Adams and Charles White, just to name a few, dating from 1910 to 2002.
206-518-6000, www.naamnw.org
ONLINE EXHIBITION
"African American Art: Harlem Renaissance, Civil Rights Era and Beyond"
Fans of African-American art are invited to enjoy over 75 online images and narratives from a larger selection of paintings, sculpture, prints and photographs by 43 Black artists presented a few years ago in an exhibit at the Smithsonian American Art Museum. According to the museum, who assembled these works of art from their own African-American collection, "[these] Black artists … explored the African-American experience from the Harlem Renaissance through the civil rights era and the decades beyond, which saw tremendous social and political changes. In response, these artists created an image of America that recognizes individuals and community and acknowledges the role of art in celebrating the multivalent nature of American society. The artworks in the exhibition lay out a vision of America from an African-American viewpoint."
http://americanart.si.edu/exhibitions/online/aaa
CURRENT EVENTS:
Through Dec. 13
African Diaspora International Film Festival (New York City)
Billed as one of the most prestigious Afrocentric international film festivals in North America, the annual African Diaspora Film Festival draws folks from all over the country to enjoy a bevy of diverse films highlighting global Afrocentric culture. Attendees will see excellent films from Canada, Senegal, Guyana and the United States, among others, held at several venues around the city.