Swimwear for cruises and warm spots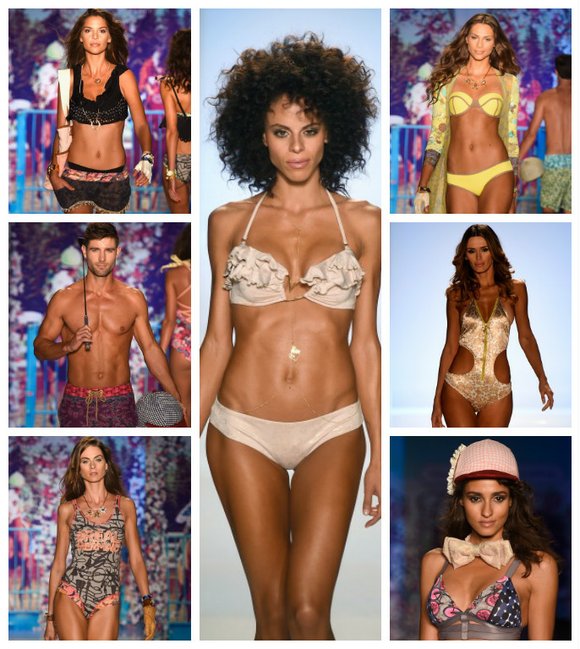 In the midst of the holiday season, many are traveling to warmer climates. New swimwear collections are in the stores, but you can still get some great suits and deals for now.
Mermaids by Montoya Swimwear, shown in Miami, is designed exclusively by Columbian designer Liliana Montoya. Her swimwear line has captured the essence of an enchanting mermaid line. Inspiration for the collection comes from the ocean, multicolor coral, fish, seaweed landscapes and scale patterns. She wants her suits to help every woman feel sexy and beautiful. Her swim styles are eye-catching.
When looking for a swimsuit, rethink the boundaries of your imagination. What do you believe a one-piece and bikini should look like? The Mermaids by Montoya suits are beautifully and individually handcrafted in multicolors and soft textures. The collection is focused on realizing the feminine form with details that include shapes, textures, prints, colors, sequined border stones and accents of Swarovski crystals.
Maaji, another Miami swimwear designer, was full of surprises. Their collection was inspired by a magical surreal story, and the results were a creative collection styled with hats, jackets and longer cover-ups that popped on the runway. This fascinating team of designers, garment manufacturers and pattern developers blended together fashionably. All of their artsy accessory ideas worked to make their presentation very entertaining. The Maaji team concentrates on the perfect fit. Their collection was innovative and whimsical.