Activists, Brooklyn Borough president fighting to stem fire death epidemic
By SAEED SHABAZZ | 12/10/2015, 1:36 p.m.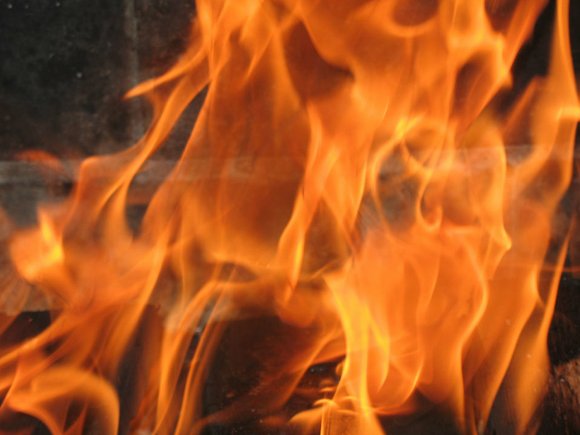 There were 121 civilian home fire fatalities in New York reported by U.S. media between Jan. 1 and Dec. 7, and more than a few happened in Brooklyn.
Nov. 28, a 71-year-old female and a 76-year-old male died in a Flatbush house fire. The cause is still being investigated. Oct. 3, a female, age not available, perished in a Brooklyn fire, the cause: "other equipment." Sept. 24, a 10-year-old male child dies in a fire, with the cause under investigation. July 6, a 54-year-old male dies in another Brooklyn fire, caused by an "electrical malfunction."
Nov. 30, Brooklyn Borough President Eric Adams held a press conference on the corner of East 49th Street and Church Avenue. The first-term borough president handed out smoke alarms and demonstrated the proper use of electrical extension cords. "What we want to do is stop the deaths," Adams told the AmNews. Eighty-five percent of household fires are due to extension cord use, he added.
"We are also mindful that in these economic hard times, people make a decision to eat rather than purchase a smoke detector," Adams said.
The National Fire Protection Association reported in 2014 that a study from 2007 to 2011 discovered the fire death rate for Black children under 15 (14.6 deaths per million) was four times the rate for white children the same age (3.5 deaths per million). Likewise, Black adults 65 and older had a home fire death rate of 56.3 deaths per million, three times the 17.7 rate of white older adults.
The Latino population had a home fire death rate of 4.5 deaths per million population, less than half the overall home fire death rate of 8.4 deaths per million and roughly one-quarter the Black rate of 16.3 home fire deaths per million.
The NFPA report noted that cooking equipment was the leading cause of home fires and home fire injuries. Smoking was the leading cause of home fire deaths. The NFPA concluded that Blacks face a risk of death by fire almost twice that of the general population. The association has created the Urban Fire Safety Task Force to create a mechanism for Public Fire Education Planning that encompasses a five-step program for fire safety.
We are not sitting down with our families and with community leaders talking about fire safety, according to grassroots preparedness activists Aton Edwards of the International Preparedness Network, and Barry Crumbly, founder of Individuals Networking Through Active Community Teamwork. Crumbly, a first responder during disasters for the American Red Cross, holds fire safety and prevention workshops sponsored by the Red Cross.
However, Crumbly sounds the alarm when it comes to fire prevention and safety in Black communities. "Black folks just don't seem to grasp the seriousness of fires," Crumbly told the AmNews. "You only have about a good minute to figure out what to do in a fire situation."
"All clutter must be reduced in our homes. Remove flammable materials from in front of windows and stop connecting multiple appliances into one power source," said Edwards.
This is all about an educational process, stated Adams. "Now during the holidays, with lighting Menorah candles and decorating Christmas trees, we have to be extra vigilant."
The borough president added that his office would continue to give away free smoke alarms.