Congressional investigation sought in Red Cross' handling of Haiti relief funds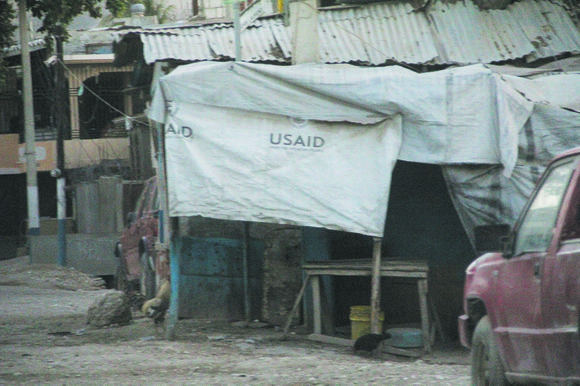 As the sixth anniversary of the catastrophic earthquake that devastated Haiti on Jan. 12, 2010, looms next month, the National Black Church Initiative is urging the United States Senate to launch a congressional inquiry into the whereabouts of hundreds of millions of dollars the American Red Cross received in donations, meant to assist in the Caribbean country's relief efforts.
"We are deeply troubled that millions in donated dollars have disappeared without due explanation, projects have failed and Haitians continue to suffer, despite promises for aid," wrote NBCI President the Rev. Anthony Evans to Sen. Charles Grassley. "Publicly available data in addition to recent investigative reports indicate a larger pattern of misappropriation of funds and failed leadership, which must be addressed."
ProPublica and National Public Radio published an article on June 3, 2015, questioning the accountability of said contributions and also charged the Red Cross with "overall mismanagement of relief efforts in Haiti."
The probe is intended to determine "(1) whether relief dollars were handled appropriately and disbursed to those projects to which they were intended; (2) whether senior American Red Cross leadership knowingly misled donors and the public about the appropriation of relief dollars; and (3) mandate that the organization disclose details of how it has spent the hundreds of millions of dollars donated for Haiti."
The 7.0 magnitude earthquake, which struck the densely populated town of Léogâne (near Port-au-Prince), caused approximately 316,000 casualties, according to Haitian Prime Minister Jean-Max Bellerive.
The Red Cross led the charge in relief efforts and opened the door for numerous NGOs to set up shop. Approximately half a billion dollars in donations was marked to rebuild and reconstruct hundreds of permanent, new, safe homes for families displaced and affected by the tragedy.
The ProPublic and NPR report determined "not only did the organization fail to properly distribute funds directly to those in need, but also that top officials knowingly tried to deceive the public and give false information about where, and how, the money was being spent."
The Red Cross claimed to have helped "more than 4.5 million individual Haitians get back on their feet." Yet, Bellerive scoffed at that figure, indicating that the country's entire population is only approximately 10 million people.
The humanitarian group's recognizable reputation has made it very trustworthy among the general public. "Therefore, we strongly, and unequivocally, support an immediate and thorough investigation of the organization, not only for those citizens in Haiti, but for future communities in need," Evans concluded. "We need answers and stand ready to assist in any way we can."
For more information, contact the National Black Church Initiative at dcbci2002@gmail.com, call 202-744-0184 or visit www.naltblackchurch.com.