Queens College enters national rankings
By LOIS ELFMAN | 12/10/2015, 6:15 p.m.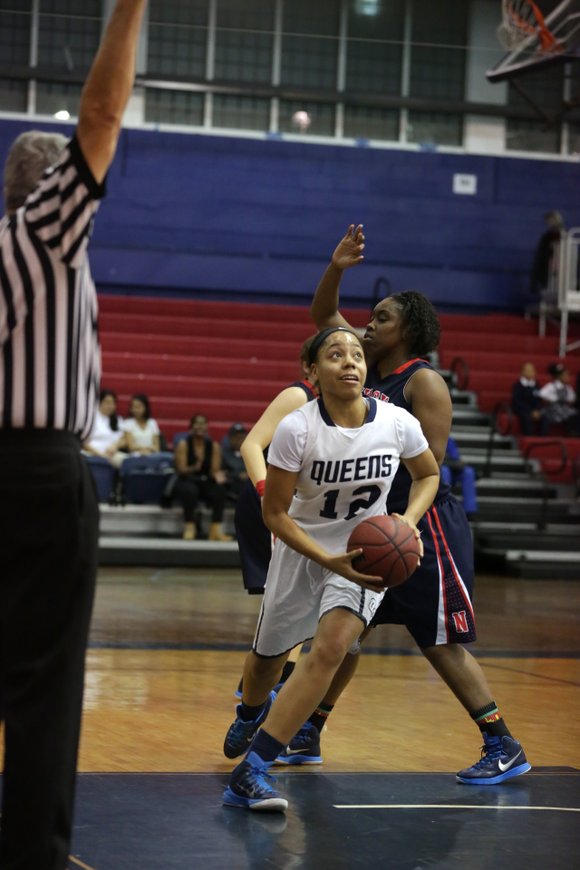 When Elizabeth Naumovski became head women's basketball coach at Queens College, winning was a rare thing. Last week, the Knights were nationally ranked No. 15—the only team in the New York/New Jersey area in the Division II top 25. While it is still an uphill battle to be on a par with suburban schools with more extensive facilities, the team is making its presence known.
"There are definitely more people on campus that are aware that we're competitive and we're doing well," said Naumovski, who is in her fifth season. "That buzz is definitely new to us. … The more you win, the more people want to see what's going on."
While the Knights began East Coast Conference play this week, there are still a couple of non-conference games on the schedule. Naumovski said she pursued challenging non-conference games to help build the team's competitive edge.
"This is the most difficult non-conference schedule I have scheduled since I've been here," Namovski said. "It's because I believe we're ready for it. It's time for us to challenge ourselves. We're an upper classmen team. We're trying to see how good we are."
Last season the Knights were East Coast Conference champions. Madison Rowland was an All-American and older sister MacKenzie Rowland also received postseason honors. MacKenzie was one of Naumovski's first recruits, which happened without Naumovski knowing there are actually three talented Rowland sisters. Youngest sister Merrick is a freshman guard at Queens this year.
"Even though we've done well—we've had two 20-win seasons in a row—[recruiting is] definitely an interesting dynamic that we have," Naumovski said. "It's one of the things that keeps our team hungry and fighting. That allows this team to continue to have an underdog mentality."
While the Rowlands have shown on-court brilliance, Naumovski admitted that Queens lacks the depth of schools with more extensive resources. Therefore, an injury to one starter can be devastating.
"We have very talented players on our team," Naumovski said. "It comes down to staying healthy. The kids that we depend on, we depend on night in and night out, so they have to show up. … We definitely can compete with anybody in the country, but that depth is always a question mark for us. If we get into injuries, I think we're going to have some challenges."