Russell at Birdland, Zon del Barrio, Fourplay at 25
Ron Scott | 12/10/2015, 12:01 p.m.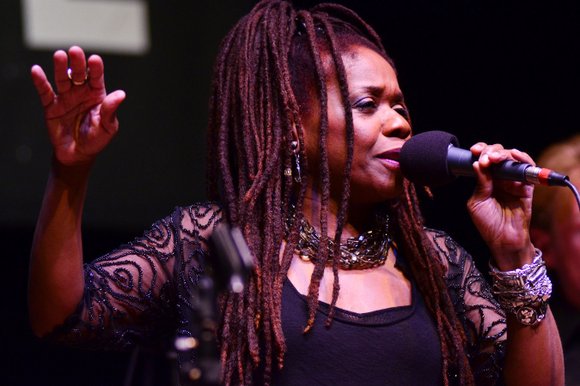 Their repertoire comprised a string of hits plus tunes from the current CD "Silver," celebrating of their 25th anniversary. "Quick Silver," a James original, was spinning with Loeb's guitar harmony, jumping bass lines, East's enticing vocals and bass undertones, piano vamps and Mason's drumming shadow. The CD features Fourplay alum guitarists Lee Ritenour and Larry Carlton. This is the group's 15th album.
Another James original, "Silverado," was a high-energy tune with a kicking piano interacting with Loeb's guitar riffs, as East stretches out with a little scatting. Mason's thunderous drums are linked with his stormy cymbals and James' hard floating piano chords. This was the most swinging tune of the set.
As they broke into "Westchester Lady," pandemonium hit, inspiring everyone to sing the melody. It was a long improvised version with the musicians going all out past the border into the land of hipness.
It's the absence of horns that separate Fourplay from the maddening competition. Their combination of bass, guitar, piano and drums offers a very different tonal interaction that this crew has perfected.
A. Robert Brown Sr., advisor to Rep. Ed Towns of New York, presented Fourplay with a Congressional Record from the House of Representatives recognizing them as distinguished members of the music industry.
"It doesn't seem like 25 years," said Mason. "It's not work, it's Fourplay."