A soulful poet of Harlem: Safiya Henderson-Holmes
Herb Boyd | 12/10/2015, 3:57 p.m.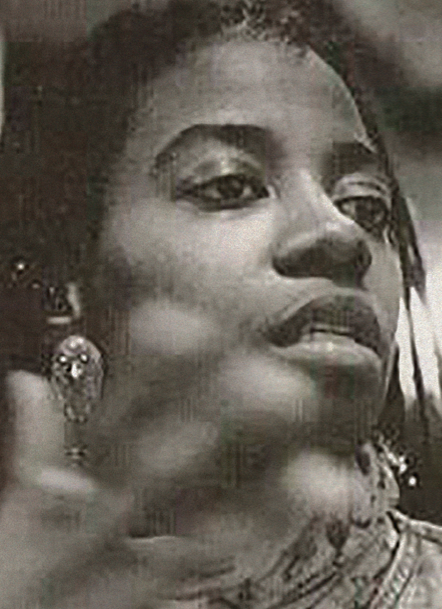 It was while working recently on a documentary about the history of 555 Edgecombe and 409 Edgecombe, two sites in Harlem where a number of iconic African-Americans live and have lived, that I was reminded of the poet Safiya Henderson-Holmes, who once resided at 409. I recalled, too, how brave and resolute she was in her final days battling a cancer that ravaged her body but without curtailing her creative force to document it in several of her poems.
Many aspects of her short but brilliant life can be distilled from her poetry as well as from numerous books, brochures and memories from her friends and associates, particularly the coterie of writers in an extensive literary circle that often closed warmly around her.
Sharon "Safiya" E. Henderson was born Dec. 30, 1950, in the Bronx, where she grew up. She earned her Bachelor of Arts degree from New York University and her Master of Fine Arts with a concentration in creative writing from City College in the 1980s. These academic pursuits meshed with her work as a physical therapist at Harlem Hospital and with her practice of providing natural birthing for expectant mothers.
From 1982 to 1992, she was the recipient of several prestigious awards, including two Goodman City College Awards and a MacDowell Fellowship. In 1990, Henderson-Holmes (she married film producer Preston Holmes, with whom she had one daughter, Naimah) won the Poetry Society of America's William Carlos Williams Award for her first collection of poems, "Madness and a Bit of Hope" (Harlem River Press/Writers and Readers Publishing).
"Failure of an invention" is one of the often cited poems from the book. "I am not any of the faces/you have put on me america," it begins. "Every mask has slipped/I am not any of the names/or sounds you have called me/the tones have nearly made me deaf/this dark skin, both of us have tried to bleach/I can smell the cancer. This thick hair, these thick lips both of us have tried to narrow/begging entrance through the needle of your eye/some of me broken in the squeeze/and even as I carry a bone of yours in my back/your soul america/no matter what we've tried/I've never been able to bear."
Her poem "Death Row Ain't," which appears in athe nthology "In Defense of Mumia," about the renowned political prisoner, is representative of her style and conscientiousness that always found a way to fuse the poetic and the political. "When speaking of death," the concluding stanza of the poem begins, "as penalty by lethal injection, poisonous gas, electric chair, a stoning, a hanging/say war is imminent/the enemy everywhere, viral/doubling within and without/say to all those not yet born, abort/hit the dirt."
Henderson-Holmes published her second book, "Daily Bread," in 1994. She also had essays published in anthologies, most noteworthy is one in Terry McMillan's anthology "Breaking Ice."
The poetry world was stunned when she disclosed that she had cancer. Almost immediately upon being informed of the disease, she set about meeting it head on, battling it with words, challenging it with her poetry. One admirer, Lesley-Ann Brown, who recalled witnessing a performance of Henderson-Holmes' in Greenwich Village, said, "She wore her bright red dress, which hung elegantly on her shiny, dark, thin frame. In her performance, she declared that this was the red dress she bought when she learned she had breast cancer. That finally, through a terminal disease, she had given herself license to do those things she dared not do before."