A soulful poet of Harlem: Safiya Henderson-Holmes
Herb Boyd | 12/10/2015, 3:57 p.m.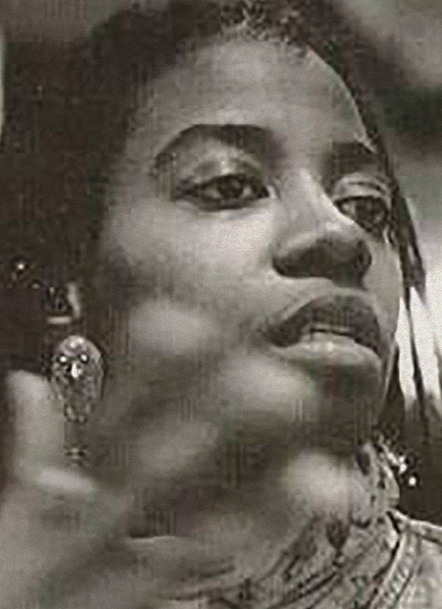 When Henderson-Holmes was diagnosed with cancer, she said she "felt diminished, lessened in size and desire. Yet, I also felt that in order to outlive this disease, I needed more of me—not less—more weight, more desire." She then began the poem-cycle, a series of brief narratives, appropriately titled "'C'-ing Colors." There is a rainbow assortment of colors that accompany the fragments, as they occur in this stanza: "A nurse wearing perfume and red lipstick touches me. Her hand a smooth pink cup. She holds my chin as my mother did when I was a little girl, when my menstrual cramps were too painful to be only a female thing. 'I'm the I.V. nurse,' she says. 'I have to draw some blood.' My chin collapses in her hand."
Despite the affliction and its crippling effect, she continued to write with impressive results. In 1999, she received a fellowship from the New York Foundation of the Arts. This award had arrived almost simultaneously with the cancer diagnosis. The arrangement of colors mentioned previously came as a result of this news, prompting the narratives she explained that were an "attempt to fill my body and soul. To seduce myself, lick my own heart, gather memories like flowers and fireflies, bring every piece of me to the bedroom of my skin and not be afraid of love, even now, even now."
She left a distinguished collection of performances and readings, each of which often contained dance and music. Among her many teaching posts was poet-in-residence at the University Heights High School. She taught at Marymount College in Tarrytown; Touro College in New York City; Eugene Lang College at the New School for Social Research; the College of New Rochelle; and Sarah Lawrence College. In 1990, she was appointed assistant professor at Syracuse University, a position she held when she died at age 50 in 2001.
Lesley-Ann Brown had just returned from Copenhagen when Henderson-Holmes died, but she retained fond memories of her and her advice. "When I became pregnant, she told me about all the joys she experienced as a new grandmother, how liberating it was to not be an uptight first-time mother. 'Enjoy it, Lesley,' she counseled. 'Let your child do whatever he or she wants. I just let my grandchild go crazy in the kitchen. Pulling out pots and pans, oh, it's great. I couldn't do that with my own daughter, so caught up in stupid stuff.'"
None of that stupid stuff ever entered her creative output. Much of it can be found in "Spirit and Flame," "In Search of Color Everywhere" and among several anthologies.