Supreme Court releases audio of Scalia's comments on African-Americans in universities
By Ariane de Vogue, CNN Supreme Court Reporter | 12/11/2015, 2:45 p.m.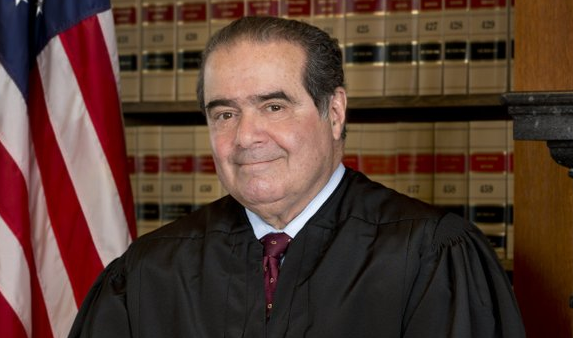 WASHINGTON (CNN) -- The Supreme Court on Friday released audio of controversial comments made by Justice Antonin Scalia suggesting that some African-Americans might be better off at "less-advanced"universities, language that has caused a national uproar and spurred condemnation from elected officials including Senate Minority Leader Harry Reid and Rep. John Lewis.
"There are those who contend that it does not benefit African-Americans to get them into the University of Texas where they do not do well, as opposed to having them go to a less-advanced school, a slower-track school where they do well," Scalia said Wednesday during oral arguments in a case involving a race-conscious college admissions plan. The 79-year-old justice, speaking to a hushed courtroom, then referenced a friend-of-the-court brief filed in the case. "One of the briefs pointed out that most of the black scientists in this country don't come from schools like the University of Texas," he said, "they come from lesser schools where they do not feel that they're being pushed ahead in classes that are too fast for them."
Scalia said he wasn't "impressed" that the University of Texas may have fewer African Americans. "Maybe it ought to have fewer. And maybe some -- you know, when you take more, the number of blacks, really competent blacks admitted to lesser schools, turns out to be less."
Reid took to the Senate floor Thursday to condemn Scalia's statements. Lewis, a civil rights icon who marched in Selma, released a statement saying he was "shocked and amazed" by Scalia. "His suggestion that African Americans would fare better at schools that are 'less advanced' or on a 'slow track' reminds me of the kind of prejudice that led to separate and unequal school systems---a policy the Supreme Court declared unconstitutional decades ago," Lewis said.
Janai Nelson, associate director-counsel of the NAACP Legal Defense and Educational Fund, was sitting in court when Scalia spoke.
"My first reaction was disbelief and disappointment," Nelson said. "In a case with this much significance, for a Supreme Court justice to make comments that amplify the myth of racial inferiority, is deeply disheartening."
The court does not allow video into the room or any type of live broadcasts of oral arguments and only releases audio at the end of each argument week. Lawmakers on Capitol Hill have pressured justices to permit live video, with no success.
'Mismatch' theory
While Scalia's words reverberated outside the legal world, they were familiar to some of those who have been following the legal challenge to affirmative action in higher education.
One person who had no visible reaction to Scalia was Justice Clarence Thomas, who rarely speaks during oral arguments.
While Thomas and Scalia don't agree on every case, they agree quite a bit.
Thomas, the only African American on the bench, has made clear that he thinks public universities should not take race into consideration. He dissented from a 2003 case that upheld the admissions program at the University of Michigan Law school.