Victims describe assaults by convicted ex-Oklahoma City cop Daniel Holtzclaw
By Michael Martinez and Jethro Mullen, CNN | 12/12/2015, 9:36 a.m.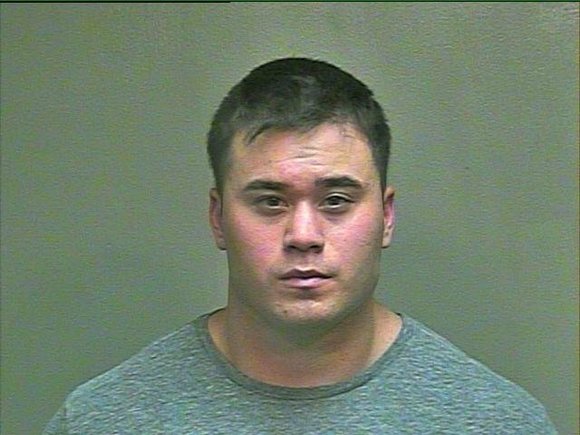 (CNN) -- One of the women assaulted by former Oklahoma City police officer Daniel Holtzclaw said she feared for her life when he pulled her over last year and forced her to perform a sex act on him.
"In my mind, all I could think of was he was going to shoot me, he was going to kill me," Jannie Ligons told reporters at a news conference Friday. "I kept begging, 'Sir, don't make me do this, don't make me do this, sir. Please. You're going to shoot me.'
"All I could see was my life flashing before my eyes and the holster on his right side," said Ligons, a grandmother whose daughters stood beside her.
Holtzclaw told her he wasn't going to shoot her, but he made her perform oral sodomy in June 2014, Ligons said.
"All I can say is I was a victim, I was traumatized, I went to therapy, I had a stroke behind this," she said.
"I was innocent, and he just picked the wrong lady to stop that night," she added.
Ligons later went to police and media outlets with the first complaint against Holtzclaw, she said. Investigators later found a total of 13 alleged victims, all African-American.
She was also one of two victims who addressed the media a day after a jury found Holtzclaw guilty of 18 of the 36 charges he faced, including four counts of rape in the first degree and four counts of forced oral sodomy.
Ligons has a pending federal civil lawsuit against Holtzclaw and the city of Oklahoma City, filed on behalf of several victims. She accused Holtzclaw of sexual assault and violating her state constitutional rights, and accused the city of negligence.
Raped while handcuffed to bed
Shandegreon "Sade" Hill told reporters that Holtzclaw pulled her over in December 2013, and she was later taken to a hospital on the other side of town. Once there, Holtzclaw raped her while she was handcuffed to a hospital bed.
"No nurses, nobody came to check on me," Hill said. "Me being in the room with the police, not expecting to get violated the way I did, the way I was done, I just couldn't even believe it. I was speechless. I was scared.
"I felt like I was in survivor mode, so I had to do what he was making me do," Hill added, with her parents beside her.
Hill has filed a state civil lawsuit against Holtzclaw and Oklahoma City. She came forward as a victim after reading a news item about Holtzclaw on Facebook last year, she said.
'Where is the national outcry for their justice?'
The jury deliberated for more than 40 hours before reaching its verdict late Thursday.
For about six months, Holtzclaw preyed on women -- all African-American -- in one of Oklahoma's poorest neighborhoods, exploiting his police badge to intimidate them into keeping quiet.
Prosecutors say the Oklahoma City officer selected his victims based on their criminal histories, figuring their drug or prostitution records would undermine any claims they might make against him.