MacArthur 'Genius' at City College of New York
12/17/2015, 10:16 a.m.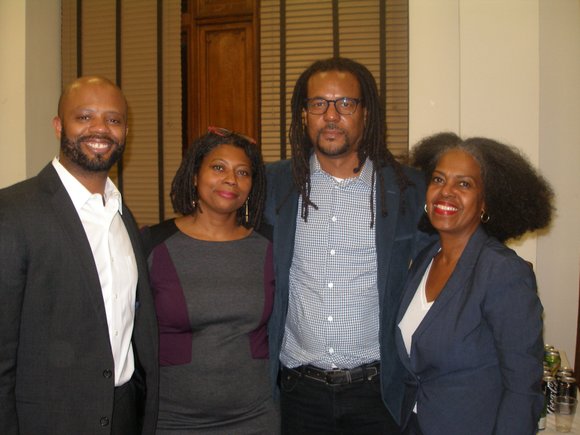 At an institution noted for its awarding-winning scholars, it was apropos for author Colson Whitehead to grace the college in a lecture and conversation with Dr. R. L'Heureux Lewis-McCoy. Whitehead, the recipient of many awards, including a MacArthur "Genius Grant" in 2002, was on campus recently as the concluding speaker in the Black Studies Lecture Series. Among his many novels are "John Henry Days," "The Intuitionist" and "Zone One," which depicts a post-apocalyptic New York City, published in 2011.