La Viglia at babbalucci
Kysha Harris, AmNews Food Editor | @SCHOPgirl | 12/22/2015, 4:13 p.m.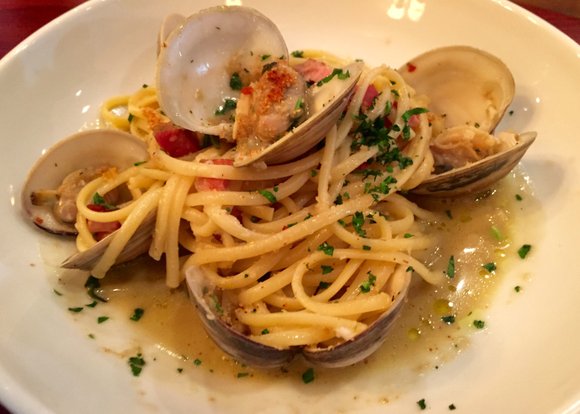 A merry Christmas Eve to you! Though the weather might not reflect our internal winter wonderland, the season is still upon us. For those of us that celebrate Christmas, there are some cultures that hold its eve in equal reverence.
For Italians, "La Viglia" ("The Eve") is held on Christmas Eve to commemorate the wait for the birth of baby Jesus. On this day they refrain from eating meat, culminating with the Feast of the Seven Fishes—seven for the sacraments—but some households serve up to 13 for the apostles plus Jesus.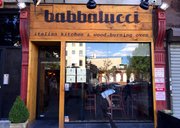 Thanks to Harlem's newest Italian kitchen, babbalucci (@babbalucciNYC, 331 Lenox Ave., 646-918-6572, www.babbalucci.com), you too can celebrate this eve like an Italian-American. The menu looks mouth-watering, with every course offering another jewel from the sea.
For antipasti you can have either grilled calamari stuffed with risotto, seafood soup or fritto misto, a mixed fry of seafood and vegetables. All of those are sure to set the meal on a proper path.
For your primi (first course, pasta), there is either linguini with cockles (clams), cherry tomatoes, garlic and white wine, spaghetti with sea urchin butter and rock shrimp or squid ink pasta with a half lobster and spicy tomato sauce. That spaghetti sounds like something special …
Finally, for secondi (second course, entree), a whole grilled branzino with roasted potatoes and arugula should do the trick. If not, pan-seared wild striped bass with cauliflower puree and grilled asparagus or pan-fried codfish with garlic and potato puree, fried Brussels sprout leaves, capers and lemon will.
Let your food Christmas come a little early. Tonight you sleep with (and eat) the fishes!