Coal for Christmas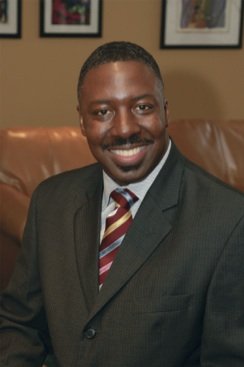 The idea of getting coal for Christmas has come to symbolize a bad joke about not really receiving anything. Yet for NYCHA residents, the inability to receive basic heat is no joke. It's a sad and appalling reality that as the holiday season approaches, for many residents, even in their own apartments, they will feel left out in the cold. The holidays should be a time of joy and merriment spent in celebration with loved ones. But for the more than 400,000 NYCHA residents—who comprise 1 in 8 New York City residents—enjoyment of the holidays is being overshadowed by the much more basic concern of needing heat in their homes. 
As president of Local 237 Teamsters, I fight and advocate for the rights that all of our members deserve. One of those most basic rights is comfortable, affordable housing that meets standard human needs, at the very least. City employees work hard every day to make New York City the vibrant place that it is. They deserve better than to have to return to cold homes after a long day at work. But that is exactly what has been happening in the past few weeks.
It was only after numerous complaints from tenants at the Douglass House in Manhattan and a corresponding lawsuit filed by the public advocate that the existence of an alarming NYCHA policy came to light: Heat is shut off in the buildings from 10 p.m. to 5 a.m. unless temperatures fall below 25 degrees. Faced daily with such conditions, it would be an understatement to say that residents are living with a level of discomfort that is dangerous and could potentially impact their long-term health and well-being.

This policy is outrageous and a glaring example of the mismanagement at NYCHA in a year when there have been some signs of progress, including $3 billion in federal funds and $100 million in state funding.
While a resolution was eventually reached, and NYCHA promised to raise the heating cutoff to 40 degrees instead, it is absurd that the fight for a basic necessity like heat in New York's public housing has to be brought before the courts. (And for the record, I think 40 degrees is still too cold. I wonder how many NYCHA officials heat their own homes at that temperature. I know mine isn't.) NYCHA tenants deserve to be heard without going through the arduous process of first bringing the issue before a judge. Even then, the legal proceedings were riddled with public denials on the part of NYCHA officials, none of whom could seem to agree on the official cutoff temperature for turning off the heat. And all this was despite the fact that the end of 2015 would have marked its third winter of implementation. This instance of blatant and deliberate mismanagement, coupled with the lack of communication with the people they serve, is an embarrassing stain on the agency's record, and is disturbing to NYCHA workers who are just trying to do their best on behalf of the residents.
In the light of these recent events, I am calling on the state and federal governments to establish stricter measures to oversee NYCHA policies and management. For the nearly 9,000 Local 237 members who work at NYCHA, one-third of whom also live in NYCHA housing—and for all its tenants—this is a necessary procedure to ensure higher standards of living in public housing. Winter temperatures in New York are generally frigid even in the best of years, and NYCHA needs to be able to respond to these issues promptly, humanely and without the presence of lawyers to pressure them into doing so. 
The holiday season should be one of happiness and, most importantly, warmth, not only in our hearts but in our homes. The city's public housing agency has to step up and be able to deliver on such a basic need for its residents.
Gregory Floyd is president of Teamsters Local 237 and a trustee on the General Executive Board of the International Brotherhood of Teamsters.