Department of Public Safety created in Newark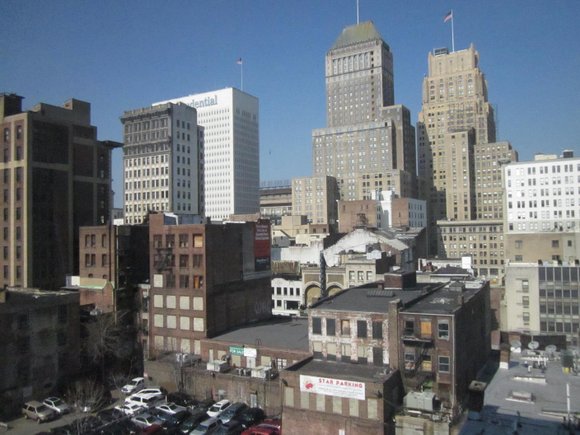 The consolidation of several municipal agencies in Newark, N.J., will cut six positions down to two and save the Brick City almost $600,000. The Newark Municipal Council announced the new Department of Public Safety Monday. The department aims to enhance public safety by making police and fire protection more effective and efficient.
"In our state, Jersey City and East Orange have taken that step recently to better protect their residents," said Newark Mayor Ras Baraka. "We are shaking up the way Newark deals with police and fire protection to enable better coordination and faster responses. The move will eliminate waste and duplication, freeing up more resources for law enforcement and fighting fires."
The two departments will become the Police and Fire Divisions of the Public Safety Department. In addition, the Office of Emergency Management and Homeland Security will come under the new department as its own division.
Former Newark Police Chief and Police Director Anthony F. Ambrose, currently chief of detectives for Essex County, has been appointed director of Public Safety by Baraka.
"Many cities, counties and states have consolidated police, fire and emergency services by creating departments of public safety," said Baraka.
The Department of Public Safety will control numerous functions, including communications, taxicab control and community relations. The Public Safety director will also oversee the police and fire disciplinary processes, including trial boards.
The Police Division will continue to control the Office of Housing Security, the Board of Alcoholic Beverage Control, the use of off-duty police officers and compensation for police deployments for special events such as parades and movie shoots.
The Fire Division is maintaining work with the Engineering Department to enforce hazardous materials regulations and will, on its own, maintain a Bureau of Fire Prevention and Fire Safety to conduct fire safety and fire alarm inspections, investigate arson cases and enforce violations of those laws and ordinances. It will also continue to provide emergency medical services.
The Division of Emergency Management and Homeland Security will be tasked with coordinating training, preparedness and response to manmade and natural disasters, including blizzards, hurricanes, extreme heat, acts of terrorism and special events, working with its public and private partners.
Said Baraka, "It will increase our effectiveness in preventing crime and fires, provide clarity on chain of command and create a structure for the department to grow while maximizing resources dedicated to street patrols. It will increase the involvement of police officers and firefighters with Newark's diverse communities. In addition, unifying the agencies will enable them to better share intelligence about gangs and drug dealers in the same way that law enforcement keeps track of potential terrorists."