A Black woman in medicine should not be an anomaly
By DR. TAIWO ODUFUNADE | 12/31/2015, 2:57 p.m.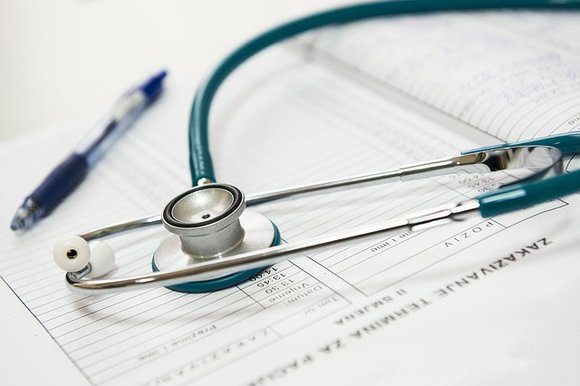 The way I view race has drastically changed from the beginning of my medical career until now. I work at Harlem Hospital, which has a rich history of educating Black health care professionals. But Harlem Hospital isn't like most. While many of the administration are people of color at my institution, it stands in stark contrast to most academic medical centers. Nationally, only 8.9 percent of physicians identify as Black or African-American, American Indian or Alaska Native and Hispanic or Latino.
As a resident, it becomes clear very quickly that as you climb up the ranks of academic medicine, there are fewer and fewer people of color, especially women of color. In the last hospital I worked in, also an urban safety-net hospital, I don't remember seeing one Black administrator.
When you're in the emergency room handling multiple cases and caring for people dealing with a range of conditions, you don't tend to see yourself as a "Black doctor." But it became clear as I progressed in my residency that often everyone else will. Being a Black physician can sometimes come between you and your patients.
It's amazing that a Black woman in the medical field is still such a novel idea. Most patients, and even other hospital staff, are used to seeing women that look like me as nurses. Before I came to Harlem Hospital, I worked in a primarily Latino neighborhood, and even though the community was primarily people of color, almost all of the leadership reflected at the hospital were white.
The experience of being a Black physician isn't only relevant in terms of our careers. I've had many experiences with patients who didn't share my background and have experienced racism subtly in the form of patients questioning my expertise, or even asking for a different doctor. When I open the exam door and my patient sees me for the first time, I can never tell how me being Black, a woman or young might impact my patient's perspective or receptivity.
I was often unconscious of my race in the ER until my patients made me aware of it, but working at Harlem Hospital has reminded me about how beneficial it can be for the community to see doctors who look like them. It's amazing to be able to connect with people in more than just a doctor-patient relationship. It can make a huge difference in a person's life when they feel intimately connected to their doctor. So many times I've heard young Black girls say "you go girl" or "I know your mom must be proud," even though they have no idea what my upbringing was like.
What they do know is that it is still uncommon to see Black female physicians. To me, that's especially troubling in 2015. Even mainstream media has done a better job at portraying a more diverse physician workforce, but reality has not caught up. I believe that the people making decisions for a community hospital should be people who understand the community intimately and are a part of it. Being in Harlem, there's this sense of trust that the patient automatically has for me because they feel I have their best interest at heart and can speak in a language that they understand. I've never felt as empowered as a physician as I have at Harlem Hospital. The fact that the conversation around Black Lives Matter has expanded to health care really shows how important these issues are to maintaining healthy communities.
On Dec. 10, International Human Rights Day, medical students and physicians around the country held silent protests under the banner "#ActionsSpeakLouder." The message is simple: We must increase the numbers of people of color in medical school and residency. With African-Americans comprising 13 percent of the population and Latinos 17 percent, it's unacceptable to have only 4 percent Black physicians in the U.S.
This time last year, the national union representing resident physicians, the Committee of Interns and Residents, joined forces with medical student activists in the "#WhiteCoats4BlackLives" movement. We have seen more open conversations and more education on issues of race and medicine in the past year, but there's still so much to be done.
Building a diverse physician workforce will go hand in hand with improving health care access and quality of care in our communities. If we expect our hospitals to serve all patients in our community, and if we hope to root out racial disparities in health care, we must begin to change expectations about what a doctor looks like and who belongs in the field of academic medicine.
Taiwo Odufunade, MD, is executive vice president of the Committee of Interns and Residents/SEIU Healthcare and an emergency medicine physician in New York City.