Judith Jamison talks life, dance and AAADT
Zita Allen | 12/31/2015, 12:49 p.m.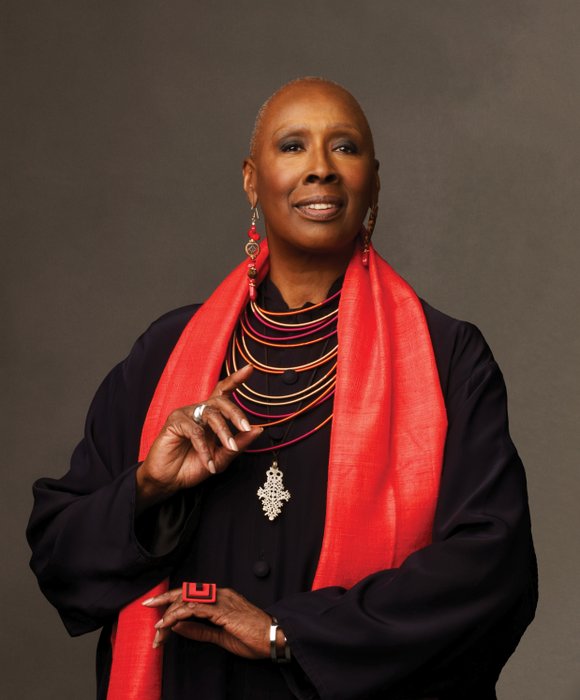 On New Year's Eve, the Alvin Ailey American Dance Theater will celebrate with a 50th anniversary tribute to Artistic Director Emerita Judith Jamison, the program featuring a work she choreographed ("A Case of You"), an Ailey classic created on and identified with her ("Cry") and an Ailey masterpiece she has left an indelible stamp on ("Revelations").
It's been five years since Jamison passed the baton to Artistic Director Robert Battle, but there are still frequent sightings of her around AAADT's 55th Street headquarters and company performances. But now that she's retired, interviews are not mandatory, so it is an honor for her to take time out of a busy schedule to chat with the Amsterdam News about life, dance and Ailey—both the man and the company, which are integral parts of her heart, her life and her legacy.
"I've been away five years, and its so wonderful watching the dancers, some of whom I hired, mature and stretch themselves. Robert is doing such a great job as artistic director. I knew he would. And the dancers are happy. When I go to a rehearsal, I can feel it, and audiences can see it in the way they interact with each other. Their enthusiasm is wonderful," Jamison says with a smile.
Asked how she has been spending her time since relinquishing the reigns of the Ailey company, Jamison says she and AAADT are still connected at the hip. "I've been teaching, coaching and speaking. Dance is my life. I'll always be a dancer. That's what I am. Period. Everything else is icing on the cake. When I do get a chance to teach, coach or talk to young people, that is my joy. It just gives me joy and pleasure to share my gift."
Jamison's remarkable talent, regal bearing, commanding presence and accessibility made her virtually an instant success when she joined AAADT years ago. Ailey once said, "I respect and admire [Jamison] for her compassion and her beauty as a dancer. She has musicality, discipline and taste—marvelous taste. ... She is, of course, an extraordinarily gifted dancer. I love her, we all love her."
That love reached new heights when she premiered Ailey's "Cry." Not only did Jamison receive rave reviews, but she appeared on numerous major magazine covers, starred in a Broadway show and performed with such ballet luminaries as Mikhail Baryshnikov. Her career was unprecedented for a modern dancer and was both indicative of the dance boom as it was of the AAADT's unprecedented popularity. Ailey encouraged her to choreograph. She did, and in 1988 she established her own company, the Jamison Project. But not long afterwards, Ailey fell ill and handpicked Jamison, his muse, to carry on his vision. Since then, she has treated it like a sacred trust, and thanks in large part to her, Ailey's dreams flourish and his legacy lives on.
On switching hats from dancer to choreographer to artistic director and beyond, Jamison says, "As artistic director, you've got 30 dancers trusting you to take care of their spirits, their souls and their minds. You trust them to sustain a vision that came from another person—Alvin Ailey—who trusted you as a dancer with his soul, with his innermost feelings."