Have a blessed journey home, Theresa Freeman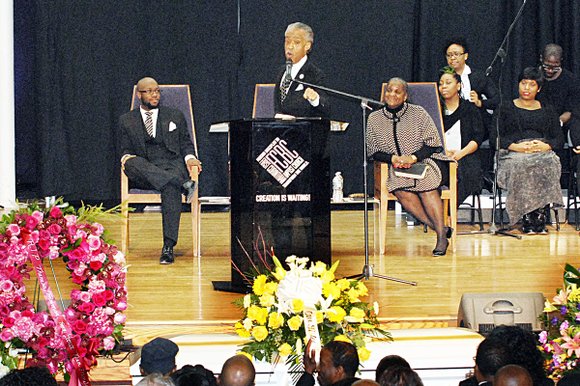 Friends and family gathered to say goodbye to Democratic Party leader, district leader, committee woman and community activist the Honorable Theresa Freeman. She died Tuesday, Feb. 3 at age 62 after suffering multiple heart attacks.
A wake and viewing was held at Benta's Funeral Home last Friday, where several community leaders and elected officials paid their respects, including Public Advocate Letitia James. Her funeral was held Saturday at First Corinthian Baptist Church in Harlem, where the Rev. Al Sharpton eulogized her. Freeman's family came from her hometown, Augusta, Ga.