Imhotep's Guide to Black Events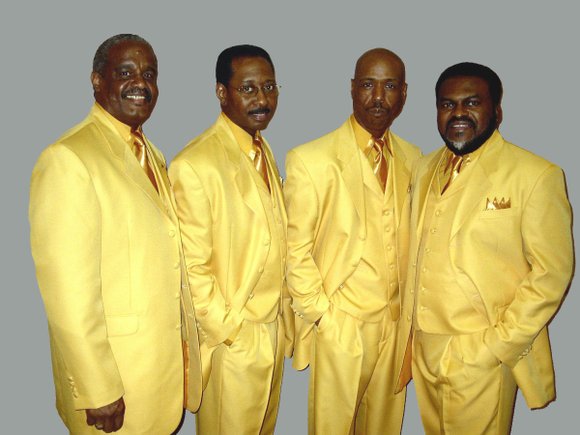 Greetings! As GBE "Black History Month-African Heritage Month 2015" moves on, in the wintry tristate area, we remind everyone that the New York Public Library's Schomburg Center for Research in Black Culture, at 515 Malcolm X Blvd., in Manhattan, celebrates Black history year-round through programs, exhibits and online presentations. Call 212-491-2200 and visit schomburgcenter.eventbrite.com for a full schedule of February events and activities. Use it!
THEATER
Woodie King's National Black Touring Circuit's 2015 Black History Month play series will feature "Adam," the story of legendary Rep. Adam Clayton Powell, and a reading of Ossie Davis' play "The People of Clarendon County" Sunday, Feb. 15 at 4 p.m. at Herbert Cave Auditorium, Harlem Hospital, 506 Malcolm X Blvd.; and Friday, Feb. 20, Saturday, Feb. 21 at 7:30 p.m. and Sunday, Feb. 22 at 4 p.m. at Mind Builders Creative Arts Center, located 3415 Olinville Ave. in the Bronx. For more information and tickets, call 212-353-1176.
"Motown: The Musical," with book by Berry Gordy Jr., is now playing at the Lunt-Fontanne Theatre, 205 W. 46th St., between Eighth Avenue and Broadway. For tickets, visit ticketmaster.com or motownthemusical.com.
"Kinky Boots," featuring 2013 Tony Award winner Billy Porter, is at the Al Hirschfield Theatre, 302 W. 45th St. Visit broadway.com/ shows/kinky-boots.
"Aladdin," featuring James Monroe Igleheart, the 2014 Tony Award winner for Best Featured Actor, as the uniquely modern genie, is now playing at the New Amsterdam Theatre, 214 W. 42nd St. Visit broadway.com/shows/aladdin-broadway.
"The Lion King," featuring actors dressed as wild animals, encompassing their characters in spectacular, goose bump-giving performances, keeps audiences coming back time and again to the Miniskoff Theatre, 1515 Broadway. Call 212-869-0550 or visit minskofftheatre.com.
MUSIC
B.B. Kings Blues Club in Times Square presents the great Stephanie Mills Feb. 13. Showtime is 7:30 p.m. Doors open at 6 p.m. 237 W. 42nd St. Call 212-997-4144 for information on tickets and prices or visit bbkingblues.com and wbls.com.
The Blue Note Jazz Club presents Valentine's Week Rachelle Farrell Feb.12 to 15. The Blue Note is located at 131 W. Third St. Call 212-675-8592 or visit bluenotejazzclub.com.
Join Bishop Hezekiah Walker, Erica Campbell of "Mary Mary," Vashawn Mitchell, Tasha Cobbs and J.J. Hairston for an all-star event Thursday, Feb. 12 at NJPACS Prudential Hall in Newark, N.J. Tickets can be purchased through Ticketmaster. For more information, visit wlib.com or wbls.com.
The '70s Soul Jam Valentine's Concert will be held Feb. 14 at the Beacon Theatre, 2124 Broadway at 74th Street, featuring the Stylistics, the Dramatics, the Manhattans, the Delphonics and Blue Magic. For ticket information, visit www.beacontheater.com.
WBLS-FM presents Kenny "Babyface" Edmonds and friends with R&B group 112 and Avery Sunshine Feb. 14, Valentine's Day, at the Theatre at Madison Square Garden. Visit wbls.com for more information.
Carnegie Hall presents Jessye Norman and Mark Markham in "Hooray For Love!" in a Stern Auditorium Perelman Stage Performance Saturday, Feb. 14 at 8 p.m. The show is a special program of classics from musical theater and the Great American Songbook, and takes place at 881 Seventh Ave. at 57th Street. For information, call 212-247-7800 or visit www.carnegiehall.org.
Craig Harris pays tribute to Muhammad Ali with a concert version of the award-winning multimedia event "Brown Butterfly" Sunday, Feb. 15 at 3 p.m. Mount Morris Ascension Presbyterian Church, 15 Mount Morris Park West (122nd and Mt. Morris Park West). For more information, call 212-289-8096.