Imhotep's Guide to Black Events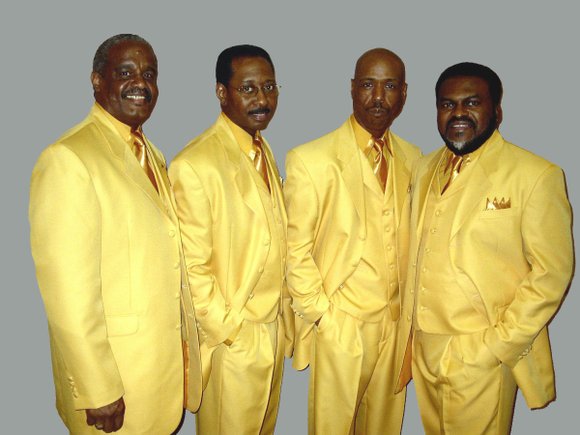 COMEDY
See Nephew Tommy and laugh your behind off! Saturday, Feb. 14 at 7:30 p.m. at Prudential Hall at the New Jersey Performing Arts Central, One Center St., Newark, N.J. For information, call 888-466-5722 or visit www.njpac.org.
FILM
"Selma," the heralded Oprah Winfrey-produced civil rights film, chronicles Dr. Martin Luther King Jr.'s SCLC campaign to secure equal voting rights via a racially dangerous, epic march from Selma to Montgomery, Ala., in 1965. It is nominated for Best Picture and Best Song.
"Timbuktu," an Academy Award nominee for Best Foreign Language film, is now playing at Film Forum, 209 W. Houston St., west of Sixth Avenue. Call 212-727-8110 for more information. It is also showing at Lincoln Plaza Cinemas Broadway, between 62nd and 63rd streets. For Information, call 212-757-2280.
COMMUNITY
Great Debate No. 2: "Who was the Greatest Leader: Dr. Booker T. Washington or the Honorable Dr. Mary McCloud Bethune?" The debates are a unique and exciting way of observing African Heritage Month. Debaters will be Dr. Tyrene Wright and James C. McIntosh, M.D. The event will be held Sunday, Feb. 15 at the Dr. John Henrik Clarke House, located at 286 Convent Ave. in Harlem. Admission is free. For information, call 347-907-0629.
"I Too Sing America," a tribute concert to the victims of police brutality, features world-renowned baritone Kenneth Overton; James Davis Jr., minister of music and fine arts at the Abyssinian Baptist Church in Harlem; and Janinah Burnett, Broadway performer and soprano with the Metropolitan Opera. They have collaborated to present a unique recital of spirituals, art songs, freedom songs and spoken word to pay homage to those who have fallen because of the numerous acts of police brutality that have taken place in New York City, N.Y., Ferguson, Mo., and countless other cities around the U.S. The event takes place Saturday, Feb. 28, 7 p.m. to 10 p.m., at First AME Church: Bethel, 60 W. 132nd St. A portion of the proceeds will go to the New York Justice League (www.NYjusticeleague.com).
Hear Imhotep Gary Byrd on 107.5 WBLS-FM daily with "Imhotep's On-Air Guide to Black Events" and "Express Yourself," Sunday evenings 7 p.m. to 9 p.m., and on WLIB-AM with "The GBE Mind Flight," Sunday 9 p.m. to midnight. The full show can be heard on HD radio at WBLS-HD2. IGB is also heard on WBAI-FM 99.5 with Radio GBE: The "Global Black Experience" and "Global Beat Experience," Fridays from 6 p.m. to 8 p.m. We are archived online with both shows at www.wbai.org. To contact us for bookings or to reach us about your event, email igbexp@gmail.com, find Imhotep Gary Byrd on Facebook or follow us on Twitter @GBELIFE or call 212-592-3279.