Elizabeth Keckley, Mrs. Lincoln's dressmaker and confidant
Herb Boyd | 2/19/2015, 10:44 a.m.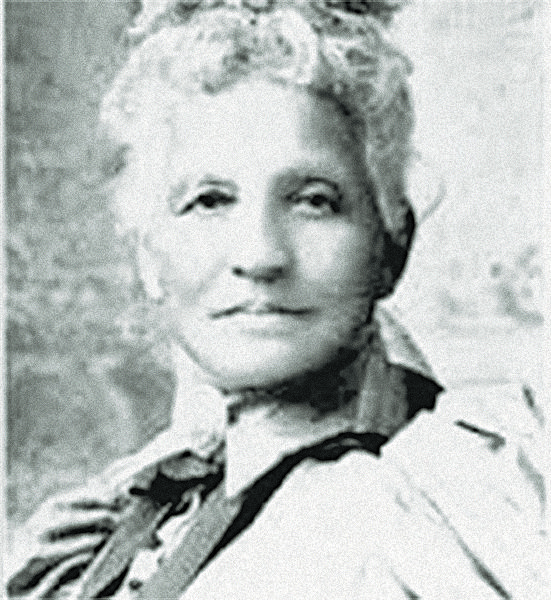 My daughter Maya arrived in town the other day to attend and possibly participate in the currency that vibrates with Fashion Week. An artist and fashion designer based in Miami, she often makes this annual pilgrimage, where women of her color and caliber are as a scarce as Black female directors in Hollywood.
If African-American fashion designers are a rarity, they can find hope and inspiration from dressmakers of the past, none more consequential than Ann Lowe, who designed Jackie Kennedy's inauguration gown, or Elizabeth Keckley, whose skills were retained by Mary Todd Lincoln, the president's wife. There was a time when Lois Alexander Lane—who died in 2007 at 91 and one day will get her own profile here—had her Harlem Institute of Fashion on 126th Street. I think I recall seeing Lowe's original gown there along with facsimiles of the ones Keckley designed for Lincoln.
Since, of the two, Keckley is the most removed from our memories—and mine may be a bit faulty, too—let's review some of her achievements with needle and thread, as well as a writer.
She was born in servitude in Dinwiddie, Va., and, appropriately, in February 1818, which made her about a year older than Frederick Douglass. From her memoir, we learn that a deathbed confession by her mother revealed that her father was in fact her master, Col. Armistead Burwell or Barnwell, depending on the source.
Many young slaves, fathered by the master, were passed on to his "legitimate" children as playmates or servants. Such was the fate of Keckley, who was tethered, more or less, to her master's son. There is some debate as to whether he was the father of her son or it was another white man in 1839. In any case, by now she was living in St. Louis with one of her master's daughters.
It was here that she married James Keckley, but they soon divorced and she began to pursue in earnest a livelihood of dressmaking. Within a few years, her reputation spread with such success that she earned enough money, $1,200, to purchase her freedom in 1855, when she was 37. Five years later, now living in the nation's capital, Keckley had her own business and such notables as the wives of Robert E. Lee, Jefferson Davis and Stephen Douglass as clients, which meant she operated on both sides of the political divide. But it was getting Lincoln as a client that greatly expanded her reputation and enhanced her business.
In her memoir, "Behind the Scenes: Or, Thirty Years a Slave and Four Years in the White House," Keckley vividly captures the mood of the day as the Civil War progressed. "In the summer of 1862, freedmen began to flock into Washington from Maryland and Virginia," she wrote. "They came with a great hope in their hearts and with all their worldly goods on their backs. Fresh from the bonds of slavery, fresh from the benighted regions of the plantation, they came to the Capital looking for liberty, and many of them not knowing it when they found it."