Imhotep's Guide To Black Events 02/19-02/25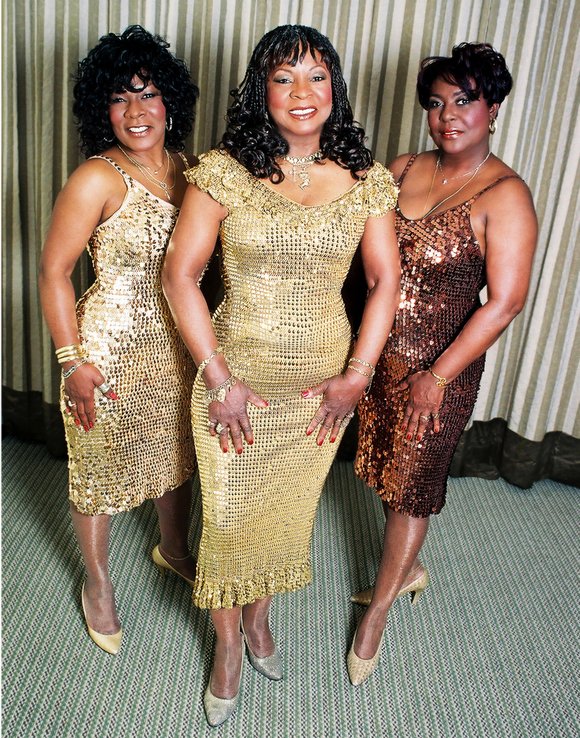 Greetings! Congratulations once again to my long-time friend and writing partner Stevie Wonder on his recent CBS television special "Songs in the Key of Life: An All-Star Grammy Salute." The two-hour special was recorded at the Nokia Theatre and broadcast in HDTV and 5.1-surround sound on CBS. Two-time Grammy winner LL Cool J hosted the primetime special, presented by the Recording Academy, AEG Ehrlich Ventures and CBS, paying homage to Wonder's career with superstar Grammy performers celebrating the incomparable Wonder songbook.
Also, join me on WBAI as we are in fund-drive mode all month-long with Radio GBE.
THEATER
Woodie King's National Black Touring Circuit's 2015 Black History Month play series will feature "Adam," the story of legendary Rep. Adam Clayton Powell, and a reading of Ossie Davis' play "The People of Clarendon County" Friday, Feb. 20, Saturday, Feb. 21 at 7:30 p.m. and Sunday, Feb. 22 at 4 p.m. ("Adam" will be performed Feb. 20 through Feb. 22. A special celebrity reading of "People of Clarendon County" featuring Trezana Beverley occurs Feb. 20.) For more information and tickets, call 212-353-1176.
"Motown: The Musical," with book by Berry Gordy Jr., is now playing at the Lunt-Fontanne Theatre, 205 W. 46th St., between Eighth Avenue and Broadway. For tickets, visit ticketmaster.com or motownthemusical.com.
"Kinky Boots," featuring 2013 Tony Award winner Billy Porter, is at the Al Hirschfield Theatre, 302 W. 45th St. Visit broadway.com/ shows/kinky-boots.
"Aladdin," featuring James Monroe Igleheart, the 2014 Tony Award winner for Best Featured Actor, as the uniquely modern genie, is now playing at the New Amsterdam Theatre, 214 W. 42nd St. Visit broadway.com/shows/aladdin-broadway.
"The Lion King," featuring actors dressed as wild animals, encompassing their characters in spectacular, goose bump-giving performances, keeps audiences coming back time and again to the Miniskoff Theatre, 1515 Broadway. Call 212-869-0550 or visit minskofftheatre.com.
MUSIC
B.B. Kings Blues Club in Times Square presents Motown legend Martha Reeves and the Vandellas, Saturday, Feb. 21. Showtime is 8 p.m. Doors open at 6 p.m. Red-hot band DATFunK presents "Because of You: A Tribute to Stevie Wonder abd Songs in the Key of Life" Saturday, Feb. 28. Showtime is 7:30 p.m.  Doors open at 6 p.m.. 237 W. 42nd St. Call 212-997-4144 for information on tickets and prices or visit bbkingblues.com and wbls.com.
Celebrate Black History Month with five-time Grammy Award winning singer Dionne Warwick and the Grammy Award winning choir Rev, Stef and Jubilation in "From the Middle Passage: An African0American Journey," Friday, Feb. 27 at 7:30 p.m. at NJPAC's Victoria Theater, One Center St., in Newark, N.J. Bring the family!
Through song and narration, this uplifting program about the Black experience travels from Africa to the horrific sea voyages known as the Middle Passage, the Civil Rights Movement and present day. Call 1-888-GO-NJPAC (1-888-466-5722) or visit njpac.org.
DANCE
The innovative, provocative Lula Washington Dance Theatre of Los Angeles thrills audiences with its powerful, high-energy dancing, using dance to explore social and humanitarian issues, including aspects of African-American history and culture. A jazz-flavored program has been specially planned for NJPAC's Victoria Theater, One Center St., Newark N.J., Thursday, Feb. 26 at 7:30 p.m.