Dr. Charles H. Wesley: The eminent historian on Black labor
Herb Boyd | 2/26/2015, 1:38 p.m.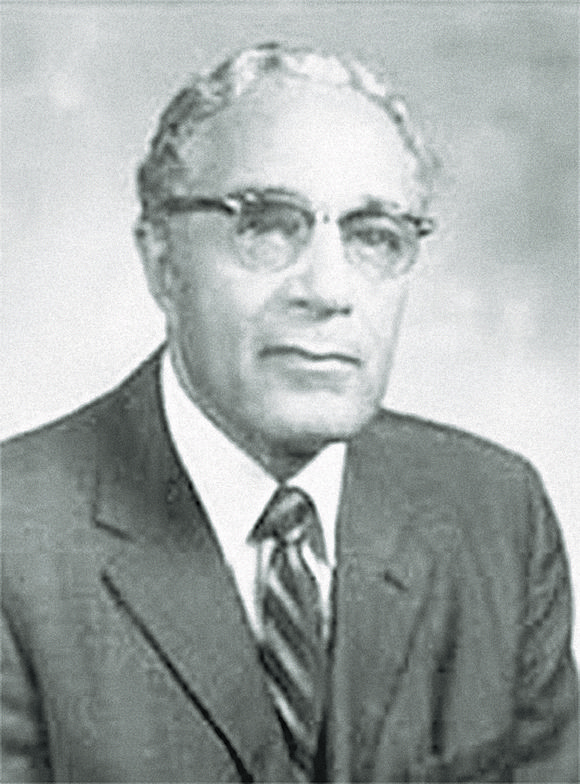 A few weeks ago, we profiled Dorothy Porter Wesley, the premier librarian, and promised to do one on her scholarly husband, Dr. Charles H. Wesley.
It's good we can get him in just as the curtain is descending on this year's Black History Month because Wesley worked closely with Dr. Carter G. Woodson, who conceived the monthlong celebration in 1926, when it was called Negro History Week.
Wesley's long and productive association with Woodson began in 1916, three years after earning his master's degree from Yale University, but his educational odyssey, which is studded with achievements, began as a youngster in Louisville, Ky., where he was born Dec. 2, 1891. At a very early age, he began cultivating a propensity for research and writing that first bloomed as a student at Fisk University, from which he graduated in 1911. As a top student, he was awarded a graduate fellowship to study at Yale.
An extremely energetic and curious scholar, Wesley, according to David Levering Lewis, in his definitive biography of W.E.B. Du Bois, noted that the young Wesley was at Madison Square Garden Aug. 3, 1920, to hear Marcus Garvey speak.
"I hadn't heard anybody dramatize Africa in the way that Garvey had done it," Wesley related more than 50 years later in Lewis' book. "It would have appealed to Du Bois."
In 1925, Wesley followed the distinguished Du Bois and Woodson as the third African-American to receive a doctorate from Harvard. Even more important for Wesley at that time was the future of Fisk University, which was facing a financial crisis. He immediately joined the campaign to save his alma mater, firing off a letter of intent and support to Du Bois.
With this out of the way, he focused on getting the final requirements to obtain a Guggenheim Fellowship in 1930, another accomplishment in his category of firsts for a Black American. This honor may have been awarded because of Wesley's study of the Black fraternities, including Alpha Phi Alpha. He would write the fraternity's history in 1929, creating a book that came two years after his first, "Negro Labor in the United States 1850-1925." One of his main concerns was to demonstrate that Black workers possessed few skills and aspirations.
Hundreds of scholars have pored over this seminal work, including several contemporary students of labor. In her work on migration, Carole Marks cites Wesley on Southern workers. "Unskilled foundry workers in Alabama received $2.50 for a 10-hour day. The same workers in Illinois receive $3.20 per 10-hour day, to $4.25 per nine-hour day."
In Pittsburgh, Wesley discovered that "while one plant's output was reduced by 60 percent and white workmen were released, the entire Negro force was retained." He presented a number of examples of labor disparity between Black and white workers, both in the North and South.
Historian John Hope Franklin amplified these findings by Wesley, noting in his study in Charleston that he "found free Blacks engaged in more than 50 occupations, many of them requiring a high degree of skill. Free Blacks worked in the building trades, made clothing and foods, operated machines and piloted ships. There were more than 70 occupations in North Carolina in which they were engaged."