Imhotep's Guide To Black Events 02/26-03/04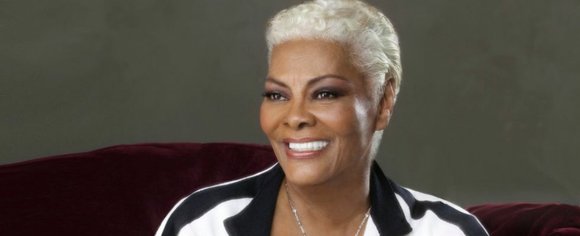 Greetings! As we head towards the climax of Black History Month (African Heritage Month), look for a special presentation of "They Die by Dawn," an independent film by Jeymes Samuel, featuring an all-star cast, including Erykah Badu as the infamous Stagecoach Mary, Giancarlo Esposito, Michael K. Williams, Nate Parker, Jesse Williams, Rosario Dawson, Isaiah Washington, David Banner, Roger Guenveur Smith, Bokeem Woodbine, Harry Lennix and others. The Western depicts a fictional showdown between real Black historic cowboys set in 1819.
The film only plays Friday, Feb. 27 at 7:30 p.m. (with an opening night mixer to follow); Saturday, Feb.28 at 5:30 p.m., 7:30 p.m. and 9:30 p.m.; and Sunday, March 1 at 5 p.m. at the Raw Space Culture Gallery, 2031 Adam Clayton Powell Jr. Blvd., between 121st and 122nd.
THEATER
Woodie King's National Black Touring Circuit's 2015 Black History Month play series will feature "Adam," the story of legendary Rep. Adam Clayton Powell, and a reading of Ossie Davis' play "The People of Clarendon County" Friday, Feb. 20, Saturday, Feb. 21 at 7:30 p.m. and Sunday, Feb. 22 at 4 p.m. ("Adam" will be performed Feb. 20 through Feb. 22. A special celebrity reading of "People of Clarendon County" featuring Trezana Beverley occurs Feb. 20.) For more information and tickets, call 212-353-1176.
"Motown: The Musical," with book by Berry Gordy Jr., is now playing at the Lunt-Fontanne Theatre, 205 W. 46th St., between Eighth Avenue and Broadway. For tickets, visit ticketmaster.com or motownthemusical.com.
"Kinky Boots," featuring 2013 Tony Award winner Billy Porter, is at the Al Hirschfield Theatre, 302 W. 45th St. Visit broadway.com/ shows/kinky-boots.
"Aladdin," featuring James Monroe Igleheart, the 2014 Tony Award winner for Best Featured Actor, as the uniquely modern genie, is now playing at the New Amsterdam Theatre, 214 W. 42nd St. Visit broadway.com/shows/aladdin-broadway.
"The Lion King," featuring actors dressed as wild animals, encompassing their characters in spectacular, goose bump-giving performances, keeps audiences coming back time and again to the Minskoff Theatre, 1515 Broadway. Call 212-869-0550 or visit minskofftheatre.com.
MUSIC
Celebrate Black History Month with five-time Grammy Award-winning singer Dionne Warwick and the Grammy Award-winning choir Rev. Stef and Jubilation in "From the Middle Passage: An African-American Journey," Friday, Feb. 27 at 7:30 p.m. at NJPAC's Victoria Theater, One Center St., in Newark, N.J. Bring the family! Through song and narration, this uplifting program about the Black experience travels from Africa to the horrific sea voyages known as the Middle Passage, the Civil Rights Movement and the present day. Call 1-888-GO-NJPAC (1-888-466-5722) or visit njpac.org.
B.B. Kings Blues Club in Times Square presents red-hot band DATFunK in "Because of You: A Tribute to Stevie Wonder and Songs in the Key of Life," Saturday, Feb. 28. Showtime is 7:30 p.m.  Doors open at 6 p.m. 237 W. 42nd St. Call 212-997-4144 for information on tickets and prices or visit bbkingblues.com.
SJ & AEG Live presents Charlie Wilson at the Barclays Center in Brooklyn March 5 at 7 p.m., as well as March 7 at 8 p.m. at the Prudential Center in Newark, N.J. For more information, visit wbls.com.