Imhotep's Guide To Black Events 02/26-03/04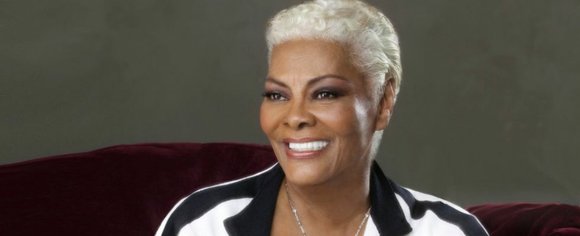 Legendary Motown groups the Temptations and the Four Tops perform at the NYCB Theatre at Westbury Saturday, March 7 at 8 p.m. Tickets are on sale now at www.ticketmaster.com, by calling 800-745-3000 or visiting the Westbury box office. For further information, visit www.thetheatreatwestbury.com.
Dee Dee Bridgewater performs at the Blue Note, March 10, 11 and 12 at 8 p.m. and 10:30 p.m. The Blue Note is located at 131 W. Third St. Call 212-675-8592 or visit bluenotejazzclub.com.
The Queen of Soul is coming! Legendary multi-Grammy Award winner Aretha Franklin brings her amazing chain of hits to NJPAC in Newark, N.J., Saturday, March 14. Call 888-GONJPAC or visit njpac.org.
The Blue Note presents Ms. Lauren Hill as part of her "Small Ax: Acoustic Performance Series." Two shows have been added: live at the Cutting Room, Saturday, March 15 and Madiba Harlem at My Image Studios, Friday, March 20.
DANCE
The innovative, provocative Lula Washington Dance Theatre of Los Angeles thrills audiences with its powerful, high-energy dancing, using dance to explore social and humanitarian issues, including aspects of African-American history and culture. A jazz-flavored program has been specially planned for NJPAC's Victoria Theater, One Center St., Newark N.J., Thursday, Feb. 26 at 7:30 p.m.
FILM
"Selma," the heralded Oprah Winfrey-produced civil rights film, chronicles Dr. Martin Luther King Jr.'s SCLC campaign to secure equal voting rights via a racially dangerous, epic march from Selma to Montgomery, Ala., in 1965. The film won the Academy Award for Best Original Song.
"Timbuktu," an Academy Award nominee for Best Foreign Language film, is now playing at Film Forum, 209 W. Houston St., west of Sixth Avenue. Call 212-727-8110 for more information. It is also showing at Lincoln Plaza Cinemas Broadway, between 62nd and 63rd streets. For Information, call 212-757-2280.
COMMUNITY
Imani's Quest presents: "UNITE: A Cry of the Ancestors," a gathering of elder statesmen throughout the African Diaspora, crossing sectors and traditions leading to victory, featuring Dr. Rudolph Windsor, international speaker and author of "From Babylon to Timbuktu" and "The Valley of Dry Bones," in a Black History Month lecture. Mistress of ceremonies will be Jennifer Jones Austin. Friday, Feb. 27, 7 p.m. to 9 p.m. at MIST Harlem, 46 W. 116th St.
A BEPAA Black History Great Debate: "What Is More Important: Black Studies or The 2 Rs? (Hank Williams vs. Basir Mchawi)," Sunday, March 1 at 3 p.m. Coming Sunday, March 8, "Who Is Greater? Barack Obama or Muammar Gaddafi? (James Blake vs. Milton Allimadi)." The John Henrik Clarke House, 286 Convent Ave., in Harlem, N.Y. Admission is free. Call 347-907-0629 to RSVP.
Ta-Merry Temple, the Symposium presents Dr. Frances Cress Welsing discussing "The System of Racism (White Supremacy) and a Scientific Black Agenda," Sunday, March 1 at 104-106 E. 126th St., Suite No. 1A, Harlem, N.Y. For information, call 213-837-2790 or visit www.ta-merrytemple.org.
Coffee with New York Amsterdam News Editor Naya Arinde, Therapy Wine Bar, 364 Lewis Ave., Brooklyn, N.Y., Saturday, March 14, 1 p.m. to 5 p.m.
Hear Imhotep Gary Byrd on 107.5 WBLS-FM daily with "Imhotep's On-Air Guide to Black Events" and "Express Yourself," Sunday evenings 7 p.m. to 9 p.m., and on WLIB-AM with "The GBE Mind Flight," Sunday 9 p.m. to midnight. The full show can be heard on HD radio at WBLS-HD2. IGB is also heard on WBAI-FM 99.5 with Radio GBE: The "Global Black Experience" and "Global Beat Experience," Fridays from 6 p.m. to 8 p.m. We are archived online with both shows at www.wbai.org. To contact us for bookings or to reach us about your event, email igbexp@gmail.com, find Imhotep Gary Byrd on Facebook or follow us on Twitter @GBELIFE or call 212-592-3279.