Was Jimmy Breslin tipped off about Malcolm X's assassination 50 years ago?
MILTON ALLIMADI and COLIN BENJAMIN | 2/26/2015, 11:27 a.m.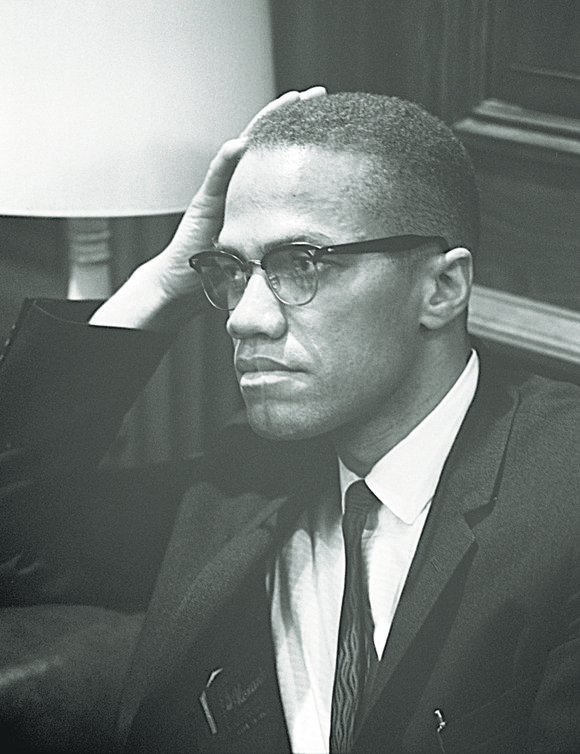 In recent years, the mysterious gunman who reportedly disappeared was identified as William Bradley by the late Manning Marable in his 2011 Pulitzer Prize-winning book "Malcolm X: A Life of Reinvention." Marable, citing his sources for the book, identified Bradley as the gunman who fired the fatal blast from a shotgun.
Bradley, who is now 76, denies being Malcolm's killer. He now resides in Newark, N.J.
Another writer, Roland Sheppard, who was also present when Malcolm X was killed, wrote that he saw Bradley at the scene. Sheppard, whose articles are available on www.rolandsheppard.com, wrote that there was scant police presence outside the Audubon that day compared with when Malcolm had spoken at other events.
Weeks later, while he was being interviewed by police, Sheppard claimed he was shocked and even fearful when he ran into Bradley, who walked into his own office at the police precinct. Did this mean that someone affiliated with the NYPD, Bradley, actually carried out the assassination?
Last Friday, when I called Breslin's Manhattan residence, I explained his wife, Ronnie Eldridge, the reason for my contacting him and she put him on the phone. "I don't remember. I don't remember," Breslin said after I repeated the assertions in Rogers' book.
Eldridge suggested that I follow up with an email detailing the questions. I did, once again using the quotes in Rogers' book attributed to Breslin. Eldridge called me back and said, "He's not questioning it, but he really doesn't remember. We're getting old. He's 86. He really doesn't have anything to add."
Remarkably, Breslin didn't deny or rule out Rogers' claim that he may have been tipped off by the NYPD that something was going to happen at the Audubon. I also called the NYPD and was told to submit my questions in writing via email, which I did. There was no response.
Rodgers believes Breslin knows more. This is what he told Benjamin and me yesterday: "I'm going to go out on a limb here, but I'm willing to bet Breslin did know what was going to transpire that night as Malcolm walked across the stage of the Audubon Ballroom for the last time. When you combine the fact that Jimmy skipped the award show upstate and that he sat 'way in the back' of the ballroom, I find that quite telling. Do journalists normally try and steer clear of what they are covering? No. You try to get as close as you can to the action, unless, of course, you know that something is about to go off—a bomb, a shooting—then you stand 'way in the back' so you don't get caught in the crossfire."
Perhaps Breslin and other reporters who may have also been tipped off will eventually provide more answers to complete the remaining puzzles in the tragic assassination of Malcolm, one of the leading Black nationalist thinkers of the 20th century. They all owe it to his family for a more complete accounting of a tumultuous and painful period in U.S. history.