Black theater Year in Review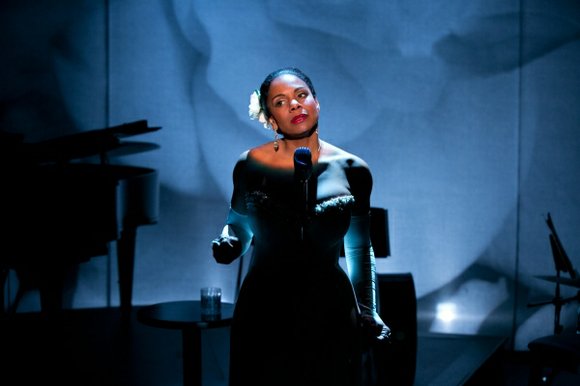 2014 was a phenomenal year for Black theater. Audra McDonald made history as the first person to ever win a sixth Tony Award, which she earned for her performance as Billie Holiday in "Lady Day at Emerson's Bar & Grill," playing at Circle in the Square at West 50th Street. In fact, speaking of the Tony Awards, James Monroe Iglehart distinguished himself this year as he walked away with the Tony for Featured Actor in a Musical for his amazing, energetic performance of the Genie in Disney's "Aladdin," which is still being enjoyed on Broadway.
The Broadway community this year also embraced Black theater, as "A Raisin in the Sun," the classic Lorraine Hansberry play, was brought to the stage, directed by Kenny Leon. The production received Tony Awards for Best Revival, Best Director (Leon's first) and Best Performance by an Actress for Sophie Okonedo, also a first. Bravo!
Before receiving their Tony Awards, McDonald and Iglehart had their superb talent acknowledged at the Drama Desk Awards this year, winning that distinguished honor as well. John Douglas Thompson, who played Louis Armstrong in "Satchmo at the Waldorf," was also presented with a Drama Desk Award in the category of best Solo Performance.
This was a year when Black theater saw and heard, for the first time, the creative voice of Billy Porter, the Tony Award-winning star of "Kinky Boots," as he brought his personal story to the stage with "While I Yet Live." It was Porter's first writing endeavor, and it was a rousing success! The production, which told Porter's story of how it was to grow up a Black, Christian, gay man, was a story that touched the heart and told an incredible story about abuse, betrayal, family secrets, forgiveness and the healing process. The story's first attractive quality was its honesty. The next facet that immediately gripped the audience was the exceptional cast, which included S. Epatha Merkerson, Lillias White, Sheria Irving, Elain Graham, Sharon Washington, Kevyn Morrow and Larry Powell. They were driven to deliver stunning performances by the outstanding direction of Sheryl Kaller.
The year started off with the Harlem Repertory Theater performing a delightful production of "Finian's Rainbow." This performance was double billed with "Flahooley." The company chose to bring back two classic plays but have them performed by a racially diverse cast. It was marvelous to experience.
When "Aladdin" opened on Broadway, my daughter and I were excited to see it, but we had no idea of the fantastic performance that was waiting for us when Iglehart took the stage as the Genie. When he performed "Friend Like Me," he stunned everyone in the theater, and he continues to do so. "Aladdin" is the perfect family musical, and it also features Clifton Davis as the Sultan.
Although I talked about her making history, there are not enough adjectives to describe the portrayal of Billie Holiday that McDonald delivers in "Lady Day at Emerson's Bar & Grill." McDonald seems to have Holiday's spirit come through her as she portrays a woman who is drinking, drunk, sad and still performing. She portrays a woman who has been forgotten by society and whose heyday has come and gone. You see such a tender humanity and venerability in her. The show will have one connecting to the tragedy of Holiday's life and caring about what her end was like—the end of her career, fame and life. It is amazing when a production can do that.