'Millions People March' planned for July in Newark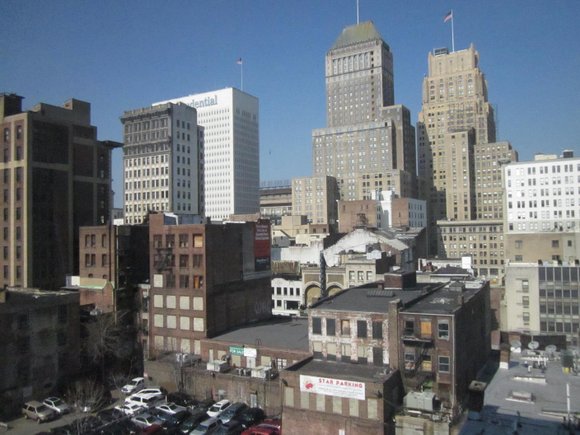 The People's Organization for Progress announced plans for a "Million People's March for Justice for All Victims of Police Brutality" July 25 in Newark, N.J.
At a press conference held Wednesday on the steps of the Federal Building in Newark, People's Organization for Progress founding chair Lawrence Hamm said now is the time to organize for change.
"The scourge of police brutality has been one of the most intractable problems of our time," he said. "It is about time that we use the current mass outrage of the problem to make some real change."
The organization says the march is not only an answer to the huge march and rally that took place several weeks ago in lower Manhattan, but also a political mass action inspired by the epic Million Man March of October 1995, which drew 1.7 million African-American men to Washington, D.C.
Wednesday's press conference also highlighted a local march Saturday in Irvington, N.J., to demand justice for Abdul Kamal, an unarmed Irvington resident who was shot and killed by Irvington police in November 2013.
Police brutality was the catalyst to some of the most important urban uprisings of the modern era, including the 1967 "Newark Rebellion" and the 1992 "L.A. Uprising," a consequence of the failure of the state of California to prosecute and convict the Los Angeles police officers who beat Rodney King. The killing of Michael Brown by officer Darren Wilson in Ferguson, Mo., in August ignited a series of uprisings in that area and mass protests all over the country.