New York Black, Puerto Rican, Hispanic and Asian Caucus members demand action on special prosecutor bill in next session
The past 15 years have seen 179 people killed by NYPD officers but only three indictments
Commentary | 1/9/2015, 2:50 p.m.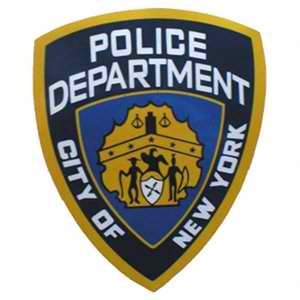 Recently, New York's Black, Puerto Rican, Hispanic and Asian Caucus reaffirmed its intention to pass legislation requiring a special prosecutor to be used for cases involving the death of an unarmed civilian by a police officer. The Assembly has passed a bill sponsored by Assemblyman Keith Wright several times over the past 15 years that would allow for a special prosecutor for police misconduct. That bill and several others, including one recently introduced by Senate Democratic Leader Andrea Stewart-Cousins and a forthcoming bill by Assemblyman Karim Camara, are seen as key remedies of reform.
Over the past 15 years, 179 people were killed by NYPD officers, yet there were only three indictments. Caucus members, while acknowledging that most police and district attorneys act out of respect for the law and duty to serve, feel they have an obligation to fix this broken system. Members of the caucus are united in the belief that the 2015 legislative session must result in the passage of a bill that requires local district attorneys to be replaced by a special prosecutor.
Assemblyman Karim Camara, chair of the caucus, stated, "We have been seeking police reforms for many years now. The tragedy and travesty we saw in Staten Island should be a wake-up call to those who have resisted change in the past. The members of the caucus will not sit quietly and allow this to be swept under the rug. We will not accept anything short of real reform that will significantly improve trust between law enforcement and the citizens of New York."
Senate Democratic Conference Leader Andrea Stewart-Cousins stated, "All New Yorkers have a fundamental right to be treated equally and with respect by our state's criminal justice system. When an unarmed civilian is killed due to actions taken by law enforcement personnel, serious issues must be addressed, and a special prosecutor focused solely on such situations is the best way to ensure justice is served. I thank the members of the Black, Puerto Rican, Hispanic and Asian Legislative Caucus for joining with me to call for the implementation of a permanent special prosecutor, and I hope that my fellow state leaders will work to reform the criminal justice system and pass this legislation immediately."
State Sen. Bill Perkins stated, "From Ferguson to Staten Island, our communities are crying out for justice and rightly demanding transformative and concrete solutions to a crisis born of police misperceptions and institutional racism. Presently, one thing is exceptionally clear: The investigation and prosecution of police officers who kill unarmed and innocent human beings must be truly independent, detached and without local bias. The call for an independent prosecutor is an essential step toward ensuring true justice for those who have been senselessly killed at the hands of police officers while concurrently ensuring that all residents of our city and state have an equal right to live, breathe and make their lives matter."
Senate Latino Conference Chair Adriano Espaillat stated, "The current system has failed to deliver justice for communities of color time and time again. If we don't act swiftly, we are doomed to repeat the outcomes we've seen in Ferguson and here in New York. When law enforcement officers are accused of criminal misconduct, there should be no question that an impartial prosecution is assured. Empowering the attorney general to take on these emotionally charged cases is the best way to ensure this."