The Changing Face of Harlem
Tatiana Herrera | 1/12/2015, 12:20 p.m.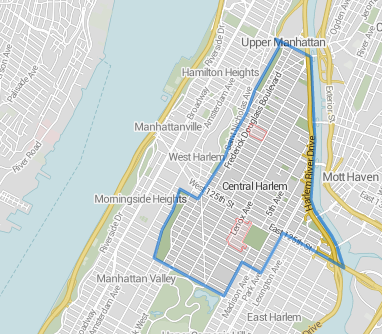 STUDENT
It was a time of change and progress. African Americans found a place where they could build a community and open businesses, away from the prevailing racism that existed throughout the country. People of African descent migrated from the Caribbean as well as Paris in the hopes of something better. Writers, painters, and artists all converged in one place, Harlem. It was the 1920s and the beginning of the Harlem Renaissance.
Harlem is now regarded as a cultural center for African Americans throughout the world, and one of New York City's top tourist attractions with many museums and theaters including the famous Apollo Theater. Harlem has a long history as a center for arts, culture and social and political activism.
Harlem was, and is, a predominantly black neighborhood. In the 1950s Harlem's black population reached its peak numbers at 98 percent. However, the outstanding amount of social and physical change it has witnessed over the past few decades threatens to change the face of Harlem, as we know it.
Presently, roughly 60 percent of Harlem's population is black.
According to the New York Times, since 2000, central Harlem's population has grown more than in any other decade since the 1940s, to 126,000 from 109,000, but its black population — about 77,000 in central Harlem and about twice that in greater Harlem — is smaller than at any time since the 1920s.
Central Harlem, defined as Manhattan Community District 10, is comprised of 1.5 square miles of flat land stretching from north of 110th Street between Fifth and St. Nicholas Avenues to 155th Street and Harlem River Drive. According to the 2010 Census Data, Central Harlem has a population of approximately 118,000, an increase of about 16,204 new residents over the past twenty years. The majority of these residents are non-Hispanic whites. The 1990 census counted only 1,511 whites in central Harlem. By 2000, there were 2,189. The latest count, in 2010, recorded nearly 11,050 whites.
This increasing wave of gentrification that has such an increasingly diverse crowd calling the neighborhood their home is due to the development of hundreds of vacant lots, abandoned in the 1970s, as well as new residential buildings.
"This place was vacated," said Howard Dodson, director of Harlem's Schomburg Center for Research in Black Culture. "Gentrification is about displacement."
With gentrification comes higher rent. As the cost of living increases those who cannot afford to live in the place they called home are replaced by those who earn more. The median income of central Harlem has seen a 6.0% increase from 2007 to 2012 reported wnyc.org.
These figures do not mean that the residents of Harlem are earning more, they demonstrate that the influx of non-Hispanic whites to Harlem earn higher incomes than those being displaced.
The U.S Census reported a total of 47,054 housing units in 1990 with only 8,459 new units being constructed by 2010. This is not enough to accommodate the 16,204 new residents that have moved to Central Harlem during this time, demonstrating the displacement of lower income residents.