The Changing Face of Harlem
Tatiana Herrera | 1/12/2015, 12:20 p.m.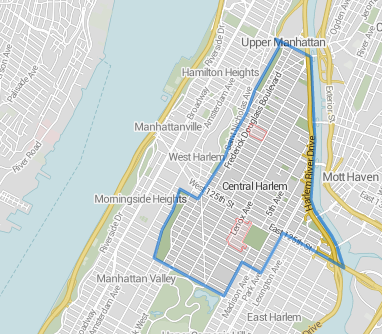 Due to the lack of affordable housing in Harlem those being displaced, primarily black residents, have had to move to other boroughs such the Bronx. Affordable housing is defined as rent below 25 percent of a person's annual income. For a household to afford living in Harlem, they would need to make $100,800 annually.
Current market rates keep increasing making living in Harlem unaffordable for the average Harlem resident as more and more condominiums and brownstones are being sold. For example the residential building constructed as part of The Africa Center on 110th Street and Fifth Avenue has 114 units with an average selling price of $2,627,700.
A report by Manhattan Community District states that Central Harlem was not and is not capable of handling this rapid influx of people. Services like sanitation and pest control have suffered. Sanitation staff cannot keep up with the additional waste tonnage.
Area residents, churches and other community organizations continuously file complaints with the city about improper waste removal, which is usually left out on Sundays.

"It's garbage everywhere, to many people all the time," said Graciela Velez, 71, a long time Harlem resident. "My street was always clean before. I have been here for over forty years. Now I worry about bed bugs and rats because always garbage."
Due to drastic cuts made by the Department of Health there are currently only two Health Inspectors for the entire borough of Manhattan making the rodent problem in residential and commercial areas intolerable.
While gentrification does bring many changes aesthetically to the make-up of a neighborhood a deeper look reveals that those who lived in the neighborhood long before are the ones who suffer. Many new black owned businesses in central Harlem do not cater to its former residents. Establishments such as Red Rooster on 126th Street and Lenox Avenue and 67 Orange St. on 113th Street serve Harlem's high rollers and new higher income earners.
While central Harlem is still a cultural hub for African Americans and Black people of many descents, the day when it will no longer be a Black neighborhood is soon approaching.