City Council propose funding for new police-bulletproof vests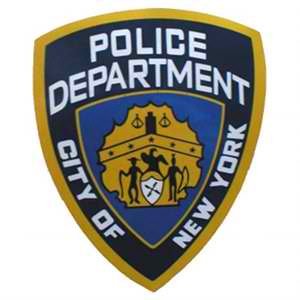 Special to the AmNews
Rank-and-file NYPD officers may soon have new bulletproof vests, under a new $7.3 million funding proposal for fiscal year 2016 by the New York City Council.
The announcement, made last week, comes a month after NYPD Officers Rafael Ramos and Wenjian Liu were gunned down by a mentally-ill man as they sat in their patrol car in the Bedford Stuyvesant section of Brooklyn.
"We must ensure that the brave men and women of the NYPD have all the resources they need to stay safe when they are out protecting New Yorkers," said Speaker Melissa Mark-Viverito (D-Manhattan, Bronx) in a statement. "This City Council is committed to supporting our police officers and that starts by ensuring they have the most up-to-date and advanced technology at their disposal."
Mark-Viverito underlines that proposed funds to provide officers with modern and reliable bulletproof vests, is a "critical initiative" that will help save their lives.
Along with the Speaker, the plan is being spearheaded by Councilman Vincent Gentile (R-Staten Island), Finance Committee Chair Julissa Ferreras (D-Queens) and Public Safety Committee Chair Vanessa Gibson (D-Bronx). 
The elected officials said funds will ensure that officers consistently have updated-advanced and effective technology. Each vest will cost approximately $600 and about 13,000 vests will be replaced. The last time City Council allocated funds to provide new bulletproof vests for officers was in 2006 under former mayor Michael Bloomberg. 
At an unrelated news conference last week, Mayor Bill de Blasio said he supports the proposal. He called it "a very good idea."
"We'll put that right into the budget process for this upcoming year," said de Blasio. "And I think it's a good example of the fact that once (Mark-Viverito) and the members of the City Council identified something that needed to be done to additionally support our officers, and support officer safety, they were quick to act on it."
The proposal also comes amid intense tensions between the mayor, NYPD and police union leaders, who blamed him and the majority left-leaning City Council for the deaths of Officer Ramos and Liu. 
Patrick Lynch, President of the Police Benevolent Association, said the council and the mayor foster anti-police sentiments from protesters, in wake of recent city wide anti-police brutality demonstrations. Lynch, who has also criticized recent police reform bills by council members, praised the council's effort and said he's "grateful" for the funding. He urged the council to establish a "permanent funding source," that would replace vests when "their warranty dates expire." 
"Bullet resistant vests are essential to protecting the men and women who have dedicated their lives to keeping this city safe," the union leader said. "The PBA has continuously worked over the years with the department and in cooperation with the Council to upgrade vests to the highest level of protection available for our members."