Imhotep's Guide To Black Events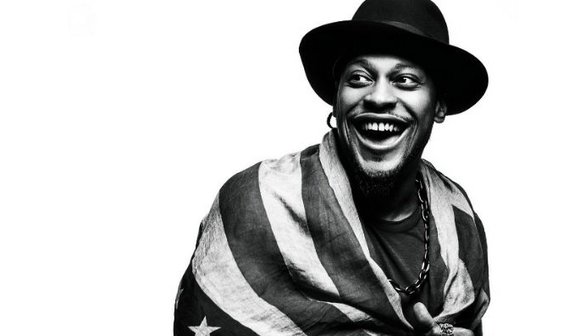 Greetings! The movie "Selma" has attained special distinction, as it was chosen to be screened at the White House, hosted by President Barack Obama and first lady Michelle. Cast and crew from the movie were expected to attend.
"Selma" was only nominated for Best Song and Best Picture. However, the reaction in the Twitterverse and beyond is getting louder and louder, with the Rev. Al Sharpton joining the chorus of protests against the Motion Picture Academy for the obvious snub and lack of diversity.
The widespread criticism online and the industry forced Cheryl Boone Isaacs, the first Black female president of the Academy of Motion Picture Arts and Sciences, to comment in an Associated press interview: "What is important not to lose sight of is that 'Selma,' which is a fantastic motion picture, was nominated for Best Picture this year, and the Best Picture category is voted on by the entire membership of around 7,000 people." However, it has been duly noted that all 20 of this year's acting contenders are white, and there are no women in the directing or writing categories.
The "Selma" cast made its own statement after the film's New York City premiere, wearing "I Can't Breathe" T-shirts over their party clothes. Director Ava DuVernay stood on steps of the New York Public Library with actors David Oyelowo and other cast members, raising their arms in the "don't shoot" pose.
THEATER
Rodgers and Hammerstein's "Cinderella" is the Tony Award-winning musical with a contemporary take on the classic tale. Rediscover Rodgers and Hammerstein's memorable songs such as "In My Own Little Corner," "Impossible/It's Possible" and "Ten Minutes Ago." Starring KeKe Palmer as "Ella" and NeNe Leakes (from "The Real Housewives of Atlanta") as Madame. Broadway Theater, 1681 Broadway, between West 52nd and 53rd streets. For ticket information, go to www.telecharge.com.
"Motown: The Musical," with book by Berry Gordy Jr., is now playing at the Lunt-Fontanne Theatre, 205 W. 46th St., between Eighth Avenue and Broadway. For tickets, visit ticketmaster.com or motownthemusical.com.
"Kinky Boots," featuring 2013 Tony Award winner Billy Porter, is at the Al Hirschfield Theatre, 302 W. 45th St. Visit broadway.com/ shows/kinky-boots.
"Aladdin," featuring James Monroe Igleheart, the 2014 Tony Award winner for Best Featured Actor, as the uniquely modern genie, is now playing at the New Amsterdam Theatre, 214 W. 42nd St. Visit broadway.com/shows/aladdin-broadway.
"The Lion King," the highest grossing show on Broadway, features a visually stunning yet realistic landscape. Actors dressed as wild animals, encompassing their characters in spectacular, goose bump-giving performances, keep audiences coming back time and again to the Minskoff Theatre, 1515 Broadway. Call 212-869-0550 or visit minskofftheatre.com.
MUSIC
The Apollo Theater presents renowned musician D'Angelo and the Vanguard in an epic one-night-only concert Saturday, Feb. 7 at 8 p.m. In 2014, D'Angelo's first studio album in 14 years, "Black Messiah," has become one of the most buzzed about record releases in recent music history, debuting at No. 1 on the Billboard magazine charts. It continues to receive critical acclaims. This special evening is the singer's only U.S. engagement since the album's release. Visit apollotheater.org.