Imhotep's Guide To Black Events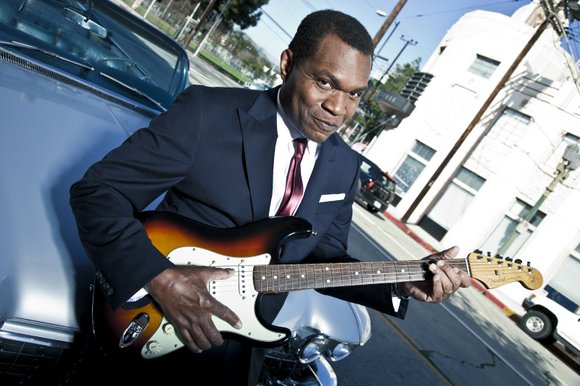 Greetings! In the aftermath of the annual King Day celebration comes the story that King Day advocate Stevie Wonder is working with NBC on a Broadway miniseries and musical about the Underground Railroad. Time magazine says the miniseries will run for eight hours and will be based on literature such ass "Forbidden Fruit: Love Stories From the Underground Railroad," written by Pulitzer Prize winner Betty DeRamus. The book is based on the stories of men and women who risked their lives (and even their limbs) in order to be together.
Wonder will serve as the executive producer of the miniseries and Broadway show. We'll be speaking to the Wonder-Man personally about this to confirm, especially after the "triplet" rumor went viral without validity. Wonder's "Songs in the Key of Life" tour, which began here in New York City, returns to the Big Apple with a wrap-up performance at the Barclays Center in downtown Brooklyn Sunday, April 12.
Join us Sunday night on the "GBE Mind Flight" on 1190 WLIB for part two of our interview with Charles Steele Jr., president and CEO of King's Southern Christian Leadership Conference.
THEATER
Rodgers and Hammerstein's "Cinderella" is the Tony Award-winning musical with a contemporary take on the classic tale. Rediscover Rodgers and Hammerstein's memorable songs such as "In My Own Little Corner," "Impossible/It's Possible" and "Ten Minutes Ago." Starring KeKe Palmer as "Ella" and NeNe Leakes (from "The Real Housewives of Atlanta") as Madame. Broadway Theater, 1681 Broadway, between West 52nd and 53rd streets. For ticket information, go to www.telecharge.com.
"Motown: The Musical," with book by Berry Gordy Jr., is now playing at the Lunt-Fontanne Theatre, 205 W. 46th St., between Eighth Avenue and Broadway. For tickets, visit ticketmaster.com or motownthemusical.com.
"Kinky Boots," featuring 2013 Tony Award winner Billy Porter, is at the Al Hirschfield Theatre, 302 W. 45th St. Visit broadway.com/ shows/kinky-boots.
"Aladdin," featuring James Monroe Igleheart, the 2014 Tony Award winner for Best Featured Actor, as the uniquely modern genie, is now playing at the New Amsterdam Theatre, 214 W. 42nd St. Visit broadway.com/shows/aladdin-broadway.
"The Lion King," featuring actors dressed as wild animals, encompassing their characters in spectacular, goose bump-giving performances, keeps audiences coming back time and again to the Miniskoff Theatre, 1515 Broadway. Call 212-869-0550 or visit miniskofftheatre.com.
MUSIC
BB Kings Blues Club in Times Square presents the Robert Cray Band Friday, Jan. 30 and the "Bob Marley Birthday Bash" Saturday, Feb. 7 with the Cannabis Cup Reggae Band. For information on tickets and prices, call 212-997-4144 or visit www.bbkingblues.com or wbls.com.
Brooklyn Center presents Ladysmith Black Mambozo Saturday, Jan. 31 at 8 p.m. With four Grammy Awards, including 2013's "Best World Music" CD, the group presents rich a cappella arrangements and joyously energetic performances. Walt Whitman Theatre, 2900 Campus Road, Brooklyn, N.Y. For ticket information, call 718-951-4500 or visit brooklyncenter.org.
The Blue Note Jazz Club presents Kirk Whalum Feb. 3 to 6 and Valentine's Week with Nicole Henry Feb. 10 and 11 and Rachelle Farrell Feb.12 to 15. The Blue Note is located at 131 W. Third St. Call 212-675-8592 or visit bluenotejazzclub.com.