Giving all job seekers a fair chance
David R. Jones | 7/7/2015, 3:35 p.m.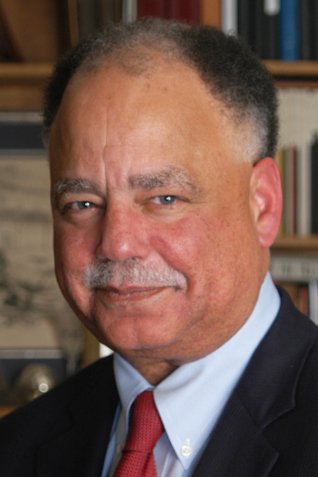 A quick search of want ads in just about any newspaper reveals the problem: "No felonies." "Must pass background check." "No criminal record." And those are just the employers foolish enough to make it plain they won't hire people with criminal records.
Most employers, however, don't bother to include this language, because the law has allowed them to include questions about applicants' criminal records on job applications. And applicants who check the "yes" box when asked if they have a criminal conviction history usually see their chances of being considered fairly – or at all – go up in smoke.

This gives individuals, such as clients of the Community Service Society's Next Door Project, two options, neither of them good. Check the "yes" box, and don't expect to get a call back. Leave it unchecked to at least get an interview, but later be denied or terminated for lying on the application.
This is not how it's supposed to work. Given the fact that criminal records-based discrimination has been the rule, not the exception, it's no surprise that the general public and many of our clients aren't aware that, since 1976, New York law has actually prohibited employers from discriminating against job seekers with criminal records. That is, unless the conviction is directly related to the job or hiring the individual would pose a risk. The state law also requires employers to consider nine common sense factors, like the job duties and how old the conviction is, how serious it is, and the person's age at the time.

But experience shows that the fair majority of applicants never get to this stage of the process if they check the "yes" box on the application. Their applications just aren't considered.
Mayor Fulfills Campaign Promise
On Monday, Mayor Bill de Blasio fulfilled a campaign promise and closed this loophole by signing the Fair Chance Act into law. It will take effect in late October this year.
The law specifically prohibits advertisements that state a preference for people without records or include language like "background check required" that discourages people with records from applying.
The Fair Chance Act ensures that all job-seekers, whether or not they have a criminal record, are treated equally until the employer is ready to make a job offer. At that point, the employer can ask whether the person has been convicted of a crime and run a background check.
If the employer employs a job candidate with a criminal record, the law doesn't require it to do anything else. If the employer is considering not hiring the person, though, it has to do three things. First, give the person a written copy of the background check it performed. Second, explain in writing how, after considering all of the factors in current law, the person's background poses a direct relationship or hiring the person would create an unreasonable risk. Third, hold the job open for three days to engage in an interactive process with the applicant. This time allows the applicant to correct any errors on the background check and ensures the employer considers all of the required factors.
The law applies to all New York City employers, public and private, with at least four employees. The only exceptions are for law enforcement employers, and employers who are prohibited by law from hiring people with certain convictions for positions involving working with vulnerable people or in certain positions of trust.
People who experience discrimination may file a complaint with the City Commission on Human Rights or bring their own case in court.
About five million New Yorkers have criminal records, a disproportionate amount of them people of color. When individuals with criminal records are excluded from employment opportunities it increases poverty and recidivism. By removing barriers to employment, we offer people with conviction histories equal opportunities to enter the workforce and support their families.
Yesterday, New York City joined twelve states and more than 100 cities and counties that have restricted the use of criminal record information during the hiring process. We are proud to say that the Fair Chance Act is one of the strongest bills in the country. It will help to ensure that all workers are judged by their merits before their mistakes.
David R. Jones, Esq., is President and CEO of the Community Service Society of New York (CSS), the leading voice on behalf of low-income New Yorkers for 170 years. The views expressed in this column are solely those of the writer. The Urban Agenda is available on CSS's website: www.cssny.org.