Cuomo appoints special prosecutor for police killings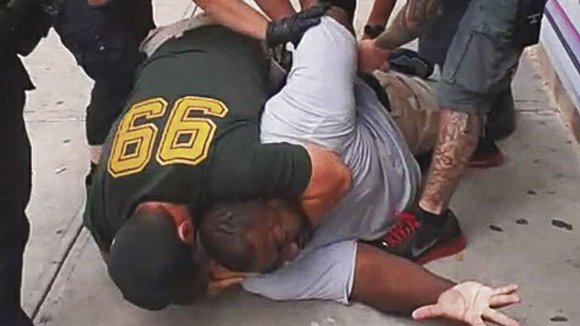 Flanked by police reform advocates and relatives of unarmed New Yorkers who died at the hands of officers, Gov. Andrew Cuomo signed a long-awaited executive order Wednesday that gives the state attorney general's office authority to investigate cases in which an officer kills an unarmed civilian.
Under this administrative move, Attorney General Eric Schneiderman will independently oversee such cases statewide for a year. Cuomo called the order a "major step forward" and emphasized that he hopes independent investigations would restore the eroded public trust in the criminal justice system.
Police reform groups, including the Justice Committee, lauded relatives for leading the push for a special prosecutor.
"Their tireless advocacy has led this movement in New York to this point," the group said in a statement. "Their leadership and commitment is an inspiration to us all and what is sorely needed in our state and in this country. This is an important step in the right direction to ending the systemic conflict of interest that exists for local DAs in cases of police killings of civilians.""A criminal justice system doesn't work without trust," said Cuomo. "We have seen it all across the country, where there is a lack of trust in the law enforcement system. We will be the first state in the country to acknowledge the problem and say we're going to create an independent prosecutor who does not have that kind of connection with the organized police departments."
Calls for a special prosecutor surged after the death of Eric Garner, an unarmed Staten Island man who was placed in chokehold by an NYPD officer in July 2014. Even though a cellphone video showed Garner being placed in the chokehold, which Police Commissioner William Bratton said is prohibited under NYPD policy, and the city's medical examiner declaring Garner's death a homicide, a grand jury declined to indict the officer.
Garner's death had triggered nationwide anti police brutality protests and calls to reform the state's criminal justice system. Police reform advocates, including Public Advocate Letitia James, have long argued that district attorneys are too involved with local police who helped them build cases, which, critics say, creates a conflict of interest and a lack of objectivity in cases involving police killings.
Cuomo had pushed for legislation to create an independent monitor to review cases that involve unarmed people killed by police. The governor, a Democrat, failed to reach an agreement with legislators in the Republican-controlled Senate before the legislative session ended. He had promised relatives of people killed by police that he will sign an executive order if Albany failed to act.
"It's not for our families; it's for future families," said Garner's mother, Gwen Carr, at a rally outside Cuomo's office in Manhattan Tuesday afternoon, shortly after he made the announcement. "We don't ever want to see this happen. What happened to my son, millions of people—we don't know their names; they're faceless—we want justice for all."
Carr was joined by dozens of supporters, civil rights leaders and mothers like her.