The Vision Festival, Jazzmobile Summer Sets
Ron Scott | 7/9/2015, 11:33 a.m.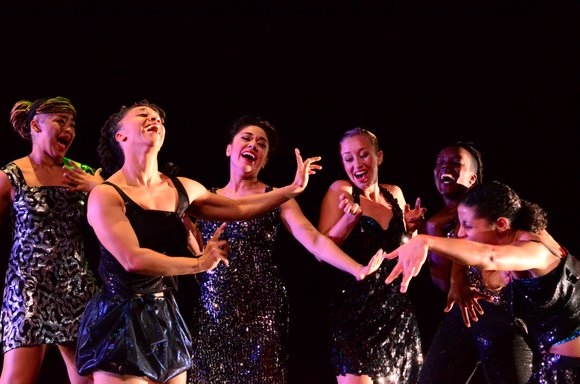 If you are looking for a jazz scene that scares the jazz police and causes those smooth jazz heads to run in the opposite direction, then the Vision Jazz Festival is the place. The ongoing legacy of free jazz is celebrating its 20th anniversary. The six-day festival continues now through July 12.
To celebrate this occasion, the Vision coordinators, under the auspices of their nonprofit organization, Arts for Art, have brought together the cultural, artistic components of free jazz: music, dance, visual art and poetry.
The events, which include an abundance of improvisational musicians who never tire of their journey of reflecting yet another perspective of the jazz spectrum, will keep audiences on the edge at the Judson Memorial Church (55 Washington Square South) in the West Village. A parade will take place July 10 in Washington Square Park at 5:30 p.m.
Since Patricia Nicholson Parker's founding of Arts for Art and the Vision's inception, she and a persevering team have never wavered on the concept of introducing artists with ideas that challenge and inform audiences through a totality of the arts.
"This year, AFA celebrates all Vision artists. In particular, those iconic New York artists whose creative voices have helped build our reputation as the world's premier free jazz festival," stated Parker. 
The festival will feature a never-before-seen digital retrospective traversing 19 years of visual art and photography. Art installations will include live art experiences by Jo Wood-Brown, Maura Sheehan, Yuko Otomo, Amir Bey and Jorgo Schafer.
Tonight, July 9, on-Stage Projections presents the art of Joe Overstreet, the Dance/FreeJazz presents "Sonic," "The Independents," curated by Lance Gries and dance featuring Juliette Mapp, K.P. Holmes and David Hamilton Thomson, with the trumpeter Thomas Heberer.
At 7:30 p.m., the Darius Jones Quartet featuring vocalist Emilie LesBros takes the Judson Memorial Church stage. A young saxophonist, Jones is building an impressive reputation on the avant-garde and traditional jazz scene. He will be joined by the bassist Sean Conly, pianist Craig Taborn and drummer Gerald Cleaver. They will be followed by the poet Tyehimba Jess.
At 9 p.m., the prolific drummer Milford Graves' HeArt Quartet performs with a fierce cast that will include tenor saxophonist Charles Gayle, bassist William Parker and Hugh Glover on reeds. They will be followed by the Dave Burrell Civil War Project, with the pianist Burrell and trombonist Steve Swell.
July 10, on-Stage Projections will be presenting the art of Bill Mazza. The Dance/FreeJazz presents "A Piano" with Yoshiko Chuma (dance) and Matthew Shipp (pianist) at 7:30 p.m. Later that evening, David Murray and the Class Struggle Trio take the stand (10 p.m.), with the bassist Burniss Earl Travis and the drummer Chris Beck featuring Mingus Murray, director and guitarist. If you have never seen Murray perform live, stop denying yourself a must that shouldn't be missed.
At 11 p.m., it's William Parker's "Martin Luther King Project Part 6: Fire Flower," with a hard-hitting, large ensemble with Kidd Jordan, Jemeel Moondoc and James Brandow Lewis on reed, Cooper Moore on keyboards and a host of vocalists, such as Fay Victor and Ellen Christi.