Book review: 'Between the World and Me' by Ta-Nehisi Coates
Herb Boyd | 7/23/2015, 10:15 a.m.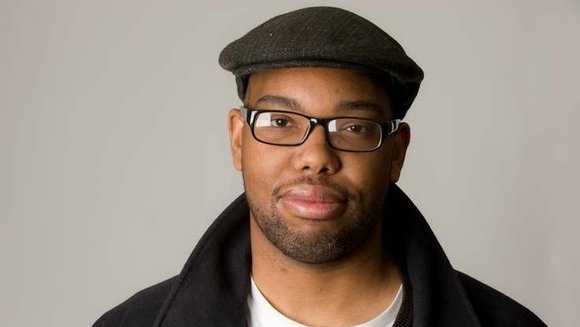 What is immediately essential for me about "Between the World and Me," Ta-Nehisi Coates' lengthy epistle to his son, is that "past is prologue." But this is less an invocation of Shakespeare or Ralph Ellison's quote than the way his book summons the work of Richard Wright and James Baldwin, two of Ellison's most distinguished contemporary Black authors.
The title of the book is taken from Wright's poem of the same name, a portion of which appears as an epigraph in the book. Baldwin comes into play because, we learn, from a conversation Coates had with his editor Christopher Jackson at Spiegel & Grau, that he felt he should use Baldwin's letter to his nephew as a template, a blueprint by which to append his message.
Many readers and viewers are convinced that Coates took this advice and ran with it. Nobel laureate Toni Morrison, in her blurb for the book, said, "I've been wondering who might fill the intellectual void that plagued me after James Baldwin died. Clearly, it is Ta-Nehisi Coates. The language of 'Between the World and Me,' like Coates' journey, is visceral, eloquent and beautifully redemptive. And its examination of the hazards and hopes of Black male life is as profound as it is revelatory. This is required reading."
Prize-winning author Isabel Wilkerson is equally impressed that Coates is the Baldwin of our era, "and this is his 'cri de coeur.' A brilliant thinker at the top of his powers, he has distilled 400 years of history and his own anguish and wisdom into a prayer for his beloved son and an invocation to the conscience of his country." The book, she concludes, is "an instant classic and a gift to us all."
These accolades are heavy endorsements from two eminent writers, but a few dissenters are not ready to place Coates in the literary pantheon and compare him with the esteemed Baldwin. (Of course, in my opinion, all comparisons are odious.) The most notable objection has come from Dr. Cornel West. His response can be found on his Facebook page, where he charges that Morrison is wrong about Coates.
"Baldwin was a great writer of profound courage who spoke truth to power," West begins. "Coates is a clever wordsmith with journalistic talent who avoids any critique of the Black president in power. Baldwin's painful self-examination led to collective action and a focus on social movements."
After citing several freedom fighters, West continues, stating, "Coates' fear-driven self-absorption leads to individual escape and flight to safety—he is cowardly silent on the marvelous new militancy in Ferguson, Baltimore, New York, Oakland, Cleveland and other places." It should be noted that West is cited and praised in the book.
West adds that Coates, unequipped with an analysis of capitalism and bereft of collective fight-back, "will remain a mere darling of white and Black neo-liberals, paralyzed by their Obama worship … even the great Morrison is seduced by the linguistic glitz and political silences of Coates as we all hunger for the literary genius and political engagement of Baldwin." West ends by telling Coates to continue "to lift your gifted voice to your precious son and all of us, just beware of the white noise and become connected to the people's movement."