Book review: 'Between the World and Me' by Ta-Nehisi Coates
Herb Boyd | 7/23/2015, 10:15 a.m.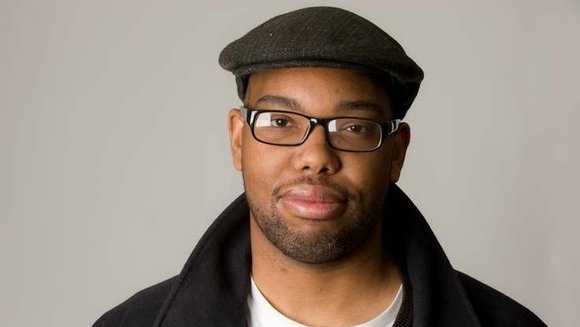 Some of that "white noise" has reverberated in effusive reviews in major publications, including The New York Times. Coates' book continues to maintain a high ranking on Amazon, where most recently it trailed Harper Lee's "To Kill a Mocking Bird," which is once again commanding attention as it did back in the 1960s.
Professor Michael Eric Dyson, who took West to task in long essay in the April issue of the New Republic, is certainly not part of the white noise. West's post, he told a reporter, is "a bitter, nasty, sorrowful blue note … despotically and willfully intolerant of the gifts and talents of those who may potentially eclipse him." Dyson, reprising some of the accusations he made in his article against West, insists that West "doesn't keep up, he doesn't read the freshest, newest, most insightful scholarship, nor does he write about it in any serious fashion."
Once again, the forces of consent and dissent among Black intellectuals, activists and writers are gathering to determine which side you and they are on. This great divide is nothing new among Black leaders and thinkers, and it's a topic that does not escape Coates' scrutiny. As if almost anticipating the current contention over his book, he cites the arguments of the past.
"I did not find a coherent tradition marching lockstep," he said of the sprawling literary canons and ideological positions, "but instead factions, and factions within factions. [Zora Neale} Hurston battled [Langston] Hughes, [W.E.B.] Du Bois warred with [Marcus] Garvey, Harold Cruse fought everyone."
The reader gathers some understanding of Coates' intellectual development, his struggle to come to grips with the political passions of the yesterday, which are all the more challenging for a young man less than enthusiastic about the classrooms at Howard University, and relying on the research facility at Moorland-Spingarn. He also devotes considerable time to the ideas of Malcolm X, who is an early avatar, an honest man of integrity who guides and governs his thinking. "If I could have chosen a flag back then," Coates writes, as if acknowledging the recent controversy over the Confederate battle flag, "it would have been embroidered with the portrait of Malcolm X, dressed in a business suit, his tie dangling, one hand parting a window shade, the other holding a rifle."
That portrait for Coates embodied everything he wanted to be, "controlled, intelligent and beyond the fear."
Fear, like the black body and the Dreamers, is a recurrent theme in the book and it, with the other themes, are often intertwined in a narrative that seeks to distill a nation built on "looting and violence." The fear factor, an element that resonated so forcefully in Wright's "Native Son," often takes on a binary mode. That is, the unarmed Black boy confronted by the white cop is both scared and scary. Both are terrified of each other, and this fear, Coates observes, is something he felt long before his son.
"When I was your age, the only people I knew were Black, and all of them were powerfully, adamantly, dangerously afraid. I had seen this fear all of my young life, though I had not always recognized it as such."