Trinidad picks up coup leader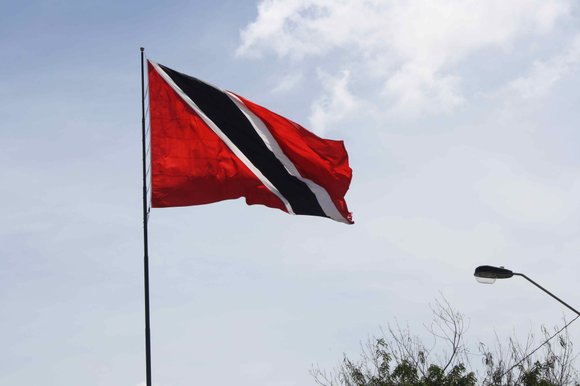 Before daybreak Monday, police swooped down on the Trinidad headquarters of a Black Muslim sect that staged a bloody coup attempt on the island 25 years ago. Authorities detained the group's leader for a high-profile murder, sparking speculation that Prime Minister Kamla Persad-Bissessar is using his detention to shore up her flagging poll numbers ahead of September elections.
Yasin Abu Bakr, a former policemen on the twin island nation with Tobago, was placed in detention while crack police teams searched his city facility for guns and ammunition. However, several high-profile figures were at pains to explain that his arrest was strictly a police operation while the island swirled with conjecture that the move was political.
Bakr's arrest had much to do with the May 2014 assassination of attorney Dana Seetahal as the prominent Caribbean practitioner was returning home from a gambling casino. Gunmen shot her several times in a trendy suburban district after cutting off her vehicle as she returned home. Incidentally, she was a special prosecutor in a sedition case brought against Bakr approximately a decade ago.
Authorities hinted for months that her murder had links to the underworld with an Islamic twist, but with campaigning at its height for the Sept. 7 polls, many on social media, his family and supporters as well as opposition figures were adamant that it was a gimmick by the Hindu-led administration to shore up flagging support among the mostly Indian supporters of the governing People's Partnership administration.
Bakr, 75, came to prominence in July 1990, when, in the midst of a blazing row with government over a pricy piece of land in western Port of Spain and poor public policy initiatives, he and 113 other Muslim members stormed the parliament, shot Prime Minister Ray Robinson in the leg, attacked several government and media outlets and triggered riots and arson attacks that left more than 20 people dead and large parts of the commercial downtown areas in ruins from fires.
He and the group were freed of treason and other charges on a legal technicality, but he has remained in the sights of angry security officials ever since, many of them angry that he was not killed as revenge for the mayhem he caused.
The speculation about a contrived arrest for political purposes might not have been helped by the fact that late last month, Police Association Secretary Mike Seales publicly stated that government was looking to pounce on any political opportunity to call a second state of emergency in five years solely to delay the elections. The body is in the heat of a wage negotiation row with the government.
"The fact is that the intelligence coming to us at the association [suggets] that there is a concerted effort to bring a situation about that [will] provoke the membership of the Police Service so that the membership will react outwardly. And so let me say publicly and appeal to the membership: Please do not be duped into doing anything foolish because the reason why we are saying that is because we are hearing that there is a position to provoke the police so they can call a state of emergency to delay the elections."
Polls are already showing that the government will more than likely lose to the opposition and Afro-dominated People's National Movement because of charges of widespread corruption, graft and nepotism, among other complaints.