As Obama Champions Democracy in Africa, the Democratic Republic of Congo Descends into Political Chaos as its President Clings to Power
Hazel Trice Edney | 7/29/2015, 1:22 p.m.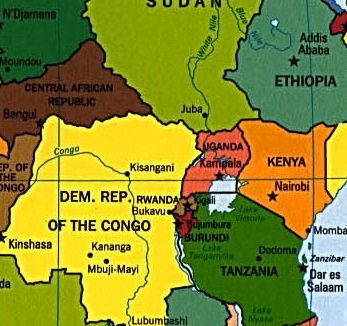 The decoupage would divide the DRC's provinces into smaller political subdivision, potentially weakening the political base of rivals like Katumbi. Moreover, the process would likely push national elections well past its 2016 schedule, assuring Kabila's maintenance of power.
Political writers have called Kabila on the plan. "Congolese people at home and abroad are waiting. They already have an option and they are very much aware the decoupage is but a political gimmick targeting perceived political challengers. Therefore, whatever Kabila would [do] in his grand scheme aimed at Katumbi may have grave political ramifications," writes Peter Adamu, a policy analyst for Zambia Reports in an opinion posted on AllAfrica.com.
Kabila has resorted to other heavy-handed tactics, including filing corruption and fraud charges against a list of more than a dozen officials. Though the Kabila administration has not publicized specifically who is named in the charges, Katumbi told Reuters that he would not be surprised if he is included.
The Kabila has also tried to pass a law that would require a national census that experts say would delay the elections for years. The plan was rejected by the legislature, but not before mass protests that resulted in the deaths of 40 protestors early this year.
Jason Stearns, a writer who has served on the United Nations group of experts on the Congo, says that Kabila could plunge his country into turmoil if he disregards the constitution. He said, "There is so much internal dissent around Kabila that if he stays in power, regardless of how he does that, it could provoke such an internal crisis it could go any number of routes."