Celebrating the life of Geoffrey Holder
Zita Allen | 7/30/2015, 10:08 a.m.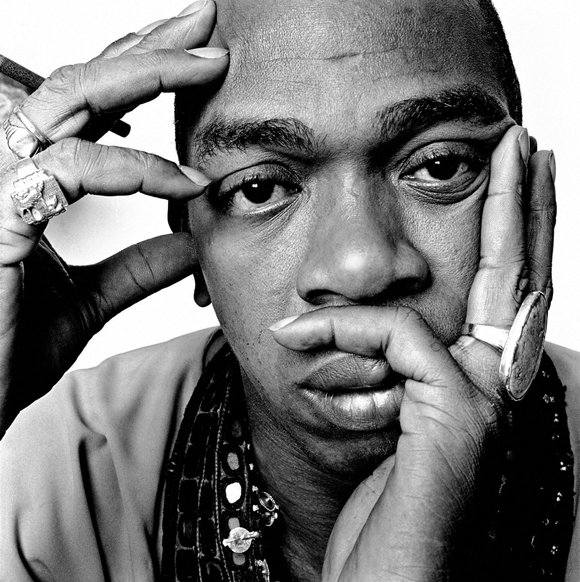 Geoffrey Holder, the creative genius whose career spanned 50 years and dazzled us with a limitless talent, energetic exuberance and captivating charisma, will be honored in a series of celebrations on his birthday, Aug. 1.
"A Celebration of the Life of Geoffrey Holder" at Lincoln Center pays tribute to the man who enhanced the worlds of dance, theater, film and the visual arts with a panel discussion, film screening and dance program. The panel, titled "The Life and Work of Geoffrey Holder," kicks things off at 1 p.m. at the Film Society's Elinor Bunin Munroe Film Center. "Carmen and Geoffrey," an intimate documentary exploring the lives of these two legendary performers, follows. Then, at 7:30 p.m., a free dance program at the Damrosch Park Bandshell will feature the Garth Fagan Dance Company, the powerful gospel voices of Harlem's Ebony Ecumenical Ensemble and a performance by the legendary Carmen de Lavallade, Holder's muse, creative collaborator and wife of 59 years.
Also, until Aug. 29, the New York Public Library for the Performing Arts offers an exhibit highlighting his visual work, including stage and costume designs for such landmark productions as the Broadway musical, "The Wiz," that won Holder Tony Awards in 1975 for costume design and direction.
In a recent interview, de Lavallade insists much of the vision for the celebration belonged to Garth Fagan, Tony Award-winning choreographer of Broadway's blockbuster musical "The Lion King." "Garth choreographed a ballet dedicated to Geoffrey and asked me if I could perform Geoffrey's piece 'The Creation.' Then Lincoln Center picked it up, and I thought it would be wonderful to have the Ebony Ecumenical Ensemble doing some of the music that Geoffrey created. I knew he would love that," de Lavallade says.
The celebration promises to be a fitting tribute. What better way to honor the man whose lilting baritone branded 7-UP "The Uncola," whose towering 6-foot-6 frame filled movie screens and Broadway stages, whose choreography and costumes appeared on the Alvin Ailey American Dance Theater, Dance Theater of Harlem and others and whose vibrant paintings have hung in prestigious art galleries and earned him a Guggenheim Fellowship.
Fagan, a critically acclaimed choreographer whose own company, Garth Fagan Dance, recently celebrated its 45th anniversary, said one of the many reasons he wanted to pay tribute to Holder was because "Geoffrey paved the way for my work in 'The Lion King.'"
Launching into a description of a work he has dedicated to Holder called "Dance For/With Geoffrey," Fagan says, "The first part is old-school Calypso. As you know, Geoffrey was from Trinidad and Tobago. Well, this dance captures the spirit of Carnival as it celebrates a man who did everything. I have long-limbed Norwood Pennywell dancing the Geoffrey role, doing those undulations and isolations, jumps and spins and hand gestures that were some of Geoffrey's signature movements. Adrienne Barber dances with him in the Carmen role. They do a beautiful duet that is very caring and tender and captures the way Carmen and Geoffrey trusted and depended on one another.