Cypress Hills' new farmers market offers healthy eating to underserved residents
7/30/2015, 8:31 p.m.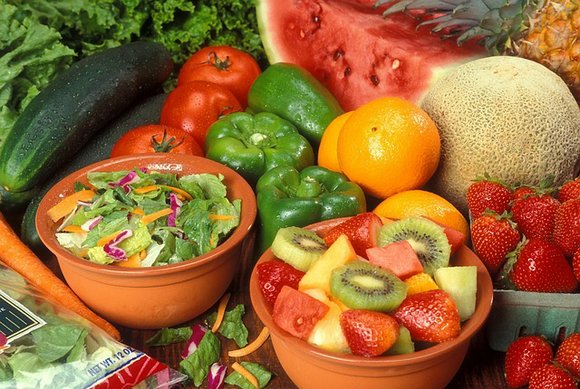 In communities throughout New York City, access to affordable, nutritious food has been scarce, with residents stuck having to walk far out of their way to find quality, healthy fruits and vegetables.
In Cypress Hills and East New York, that's going to change.
The Brooklyn borough president's office, Cypress Hills Local Development Corporation, the New York City Health and Hospitals Corporation, East New York Diagnostic and Treatment Center, Local Initiatives Support Corporation and the Laurie M. Tisch Illumination Fund have joined forces to open a new farmers market in Cypress Hills in an effort to improve the health and well-being of the Brooklyn neighborhood.
The Pitkin Verde Farmers Market, opening today at HHC East New York Diagnostic and Treatment Center, offers affordable, regionally grown vegetables and fruits and will help promote a healthier lifestyle among East New York families. It will be open every Tuesday through Nov. 24, from 9 a.m. to 5 p.m. Various payment options are in place to help residents take advantage of the fresh produce, and shoppers will be able to take advantage of SNAP (formerly known as food stamps), Health Bucks, Senior Farmers' Market Nutrition Program and Women, Infants and Children coupons.
"We are proud to partner with local residents and community leaders to establish the Pitkin Verde Farmers Market," said Michelle Neugebauer, executive director of the organization. "For the past five years, the Cypress Hills Local Development Corporation has been working to expand access to healthy food in Cypress Hills and East New York, educating residents about healthier food options and supporting small businesses, grocery stores and restaurants to provide these options," she said.
In Cypress Hills, finding affordable, healthy food choices can be a challenge. About 36 percent of the community's 49,223 residents live more than a 10-minute walk from a produce store, and nearly 35 percent live in poverty. A staggering 48 percent of its children live in poverty.
The partners are also creating a joint educational program to directly address the connection between healthy eating and healthy living, tackling diabetes, obesity and other chronic health conditions that are often pervasive in disadvantaged communities.
Cypress Hills Local Development Corporation will conduct on-site cooking and nutrition demonstrations and distribute Health Bucks to individuals who participate. They will also provide healthy recipes and eating tips and highlight how eating fruits and vegetables can help ward off or control the symptoms of obesity and chronic disease.
The farmers market will also offer employment opportunities to residents, including positions for a farmers market manager, youth employees to operate and run the market and community chefs. Farmers from Staten Island will supply the produce.
"We've already seen an impact on residents looking for and wanting to cook more with fresh foods: vegetables, grains and fruits and an increasing openness of small businesses to try out new fresher produce. The new Pitkin Verde Farmers Market is another step forward in our pursuit of making Cypress Hills and East New York a greener and healthier place to live and work," Neugebauer said.