Home care a vital part of equality fight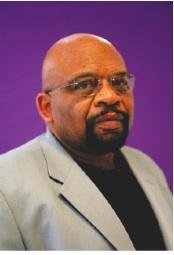 Economic inequality has already emerged as an issue in the 2016 elections. Some of the solutions being floated, specifically by a few of the Republican candidates, call for cutting taxes on corporations and the rich to "stimulate our economy." That's like trying to douse a fire by pouring gasoline on it.
If we want to stimulate our economy, how about putting more people to work and paying all workers a living wage? Those workers would plow their earnings back into our economy through buying basic essentials like food, clothing and school supplies. What about putting people back to work repairing our crumbling infrastructure and our shredded social safety net? What about investing in education and affordable health care for all?

Regarding health care, it is worth noting that every day, 10,000 baby boomers turn age 65. By mid-century, the senior population will more than double, from 40 million to some 85 million. Eventually, each of these seniors will need care. The overwhelming majority would prefer to remain in their communities among friends and loved ones while being cared for in their homes. To adequately meet those needs, we need to make fundamental changes in one of the nation's fastest-growing industries—home care. And we should begin with the workforce.
Home care workers assist the elderly and people with disabilities who live in their own homes. The workers' duties include cooking, cleaning and laundry, but often also changing bandages, monitoring medical equipment and administering medication. The work is often physically demanding, for example, lifting a client in and out of bed.
Home care is more than a mere exchange of services. Many workers build deep and lasting relationships with the people they care for. Often, the home care provider is closer to the client than the client's relatives.
Home care also is the fastest-growing job in America. These are the jobs of the future, so they need to provide a living wage. Precisely because the industry is increasingly critical to our health care system, it is essential to stabilize the workforce by improving wages and working conditions.
Wages and benefits for 100,000 home care workers in 1199SEIU are preferable to those of non-unionized home care workers. But the downward pressure exerted by non-union employers makes it increasingly difficult for all home care workers to escape poverty and earn a living wage.
In 2007, shortly after announcing his candidacy for president, Barack Obama spent a day working alongside a home health aide in Oakland, Calif. He expressed great admiration for home care work. Later, after being elected president, Obama revised the Fair Labor Standards Act to extend protections such as overtime pay to these workers. However, for the most part, Congress and state legislatures have prevented the stabilization of the workforce by blocking measures that would provide a living wage and decent benefits for the these workers.
Such policies also amount to subsidizing the rich at the expense of working taxpayers: Far too many home care workers are paid so little that they depend on government assistance to survive. And it is working people who pick up the tab through taxes.