Home care a vital part of equality fight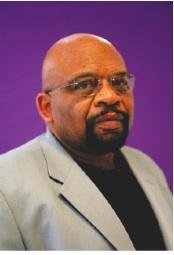 It's past time for wealthy home care agency owners to pay living wages rather than give us the bill. The Fight for $15 campaign is making companies like Wal-Mart and McDonald's feel the pressure. That same pressure should be applied to home care employers.
This is also a social justice issue. Some 90 percent of home care workers are women. About 50 percent are women of color. Justice for them means addressing the biases that have kept these working women in poverty. One is the issue of so-called "women's work," the notion that work within the confines of a home is not real work.

Full support for these workers also means recognizing that belonging to a union is the clearest path out of poverty. Unionized home care workers earn more and enjoy better benefits than non-union workers in the industry.
Support for home care workers also means confronting the rich and powerful. The home care industry is among the fastest growing and most profitable in the country. For-profit agencies far outnumber the nonprofits. Analysts have found that these agencies deliver lower quality care than the nonprofits at a substantially higher cost.
Support for these workers strengthens our communities, economy and our families by creating living wage jobs. We must demand a rational, compassionate system that permits our seniors to live with dignity, safety and independence in their own homes.
Candidates who are serious about tackling economic inequality need to understand that raising the status of home care workers is a key component of that fight.