Father's Day travel fun
6/11/2015, 11:46 a.m.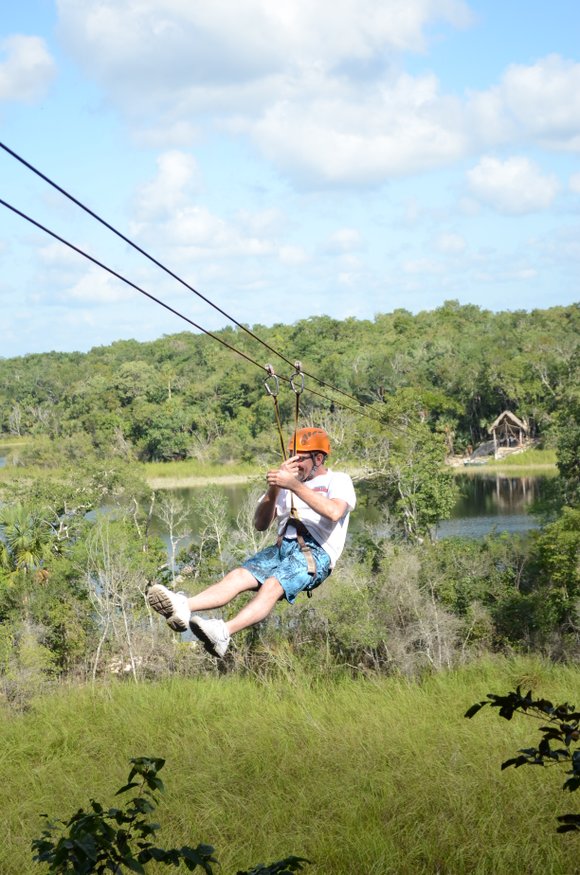 Ties, socks, tools, sporting event tickets and golf accessories are just some of the things we may think of as gifts for the men in our lives for Father's Day. And while all of those things are great and much appreciated, our fellas—unlike women who have Ladies Nights, spa days and girlfriend getaways—need mental, physical and emotional escapes designed just for them, too.
So in honor of Father's Day, or anytime of the year really, here are a few guy-oriented getaways offering adventure, history, adrenaline rushes and more.
Happy Father's Day, guys!
A DIFFERENT VIEW OF NEW YORK
The 1000 Islands is a sightseer's paradise and a popular destination for those looking for an authentic outdoor vacation. Located along the border between northern New York and southeastern Ontario, Canada, the 1000 Islands (pronounced "Thousand Islands," not "One Thousand Islands") has been a popular vacation destination for over 150 years. From world-class fishing and diving to great eating, beautiful historic sites, including castles, maritime museums and more, the region is an authentic outdoor vacation paradise.
While here, dad (or grandpa or Uncle Jimmy) can explore the Antique Boat Museum, regarded by some as the premier freshwater nautical museum in North America. Located in the town of Clayton, it features thousands of recreational boating artifacts and over 300 preserved watercraft, including classics such as the Gadfly and the Pardon Me, for those in the know. The 4.5-acre campus here also offers a wide array of boat-related activities, including shows, educational programs and speed boat rides, just to name a few. Additionally, anglers in this small town will appreciate the wealth of year-round fishing for Bass, Northern Pike, Perch, Muskellunge, Walleye and Panfish.
To grasp a great overview of the area, embark upon a voyage with Classic Island Cruises. The company, run by a third-generation fishing guide from a family that has lived in the 1000 Islands for nine generations, offers half- and full-day drift fishing and trolling trips, wine and cheese pairing cruises and intimate, six-person max customizable cruises to take in the area sites, including famous Millionaires Row, historic Boldt Castle, the private coves and back channels of the St. Lawrence River and more.
MAKING MEMORIES IN GEORGIA
For alfresco adventures in nature, be sure to visit the Flint RiverQuarium in Albany. Featuring over 1,000 animals that call the Flint River watershed home, the Flint RiverQuarium, located downtown, is Southwest Georgia's premier aquarium. Here, visitors not only can explore the wealth of exhibits centered around the ecologic, geologic, climactic and hydrologic conditions of the Flint River Basin, but also can get out on the river for a little fly fishing through one of the facility's all-day fly fishing classes or workshops. These hands-on activities teach participants about basic casting, knot tying, rigging and fly-fishing equipment. Experienced guides then take you along this beautiful river to drop your own line.
If canoeing or kayaking is your thing (or you would like to try it), head on over to the new Cypress Point Canoe and Kayak Launch. You'll find over 200 undammed river miles of paddling adventures that can be explored in your own boat or via a rental from Kayak Attack Adventure, which will bring what you need to your desired drop-in point and pick you up when you finish.