Rising rents raise quality of housing concerns
Safiya Mann | 6/18/2015, 5:27 p.m.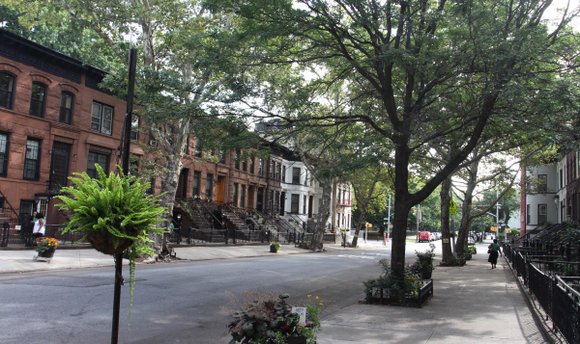 A second workshop titled "How to Secure Repairs in Your Home" featured an HPD employee and a PALANTE group member. The session focused on how to best utilize city resources, such as 311, coupled with steps that can be taken toward a landlord who is inactive when it comes to repairs in a home. A step-by-step guide by the moderators explained how to make a formal complaint and what types of code violations HPD could aid tenants in.
During this session, tenants raised some shocking complaints. Some people had purposefully neglectful landlords in situations where they were one of a few renticontrolled renters left in a building and were being targeted through unfinished or extremely delayed repairs. The step-by-step guide to making a complaint outlined by the speakers involved how to notify your landlord that you are making a complaint via mail, secure proof of mailing and follow up with filing a complaint form to the DHCR. The DHCR will then assess the situation in your home and proceed with the following necessary steps.
Speakers at the event stressed the importance of obtaining the details of your building to avoid common pitfalls and misunderstandings to protect both the landlords and the tenants. Additionally, tenants were advised to constantly push for improvements and to take a log of work that was done well or neglected in their home and building. Also, organizing with other tenants was a salient piece of advice, as it isn't illegal to meet with and discuss issues in your home with other tenants. If common ground can be found among building members, complaints filed will have that much more weight added to claims.
For further information and resources, contact the New York City Rent Guidelines Board online at housingnyc.org or by calling 212-385-2934, the New York City Housing Authority online at nyc.gov/nycha or by calling 212-306-3000 or PALANTE-Harlem online at www.palanteharlem.org or by calling 212-491-2541.