Imhotep's Guide To Black Events 03/5-03/11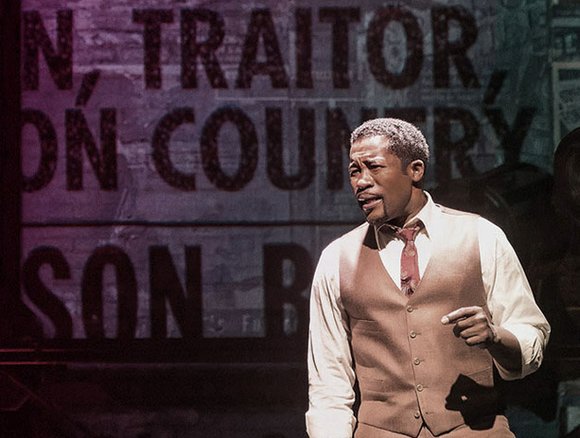 Greetings! Our GBE Women's History and Health First Month opens with the 2015 Women's Jazz Festival, curated by Toshi Reagon of Sweet Honey in the Rock. The monthly schedule includes March 9, "Tribute to Nona Hendrix"; March 16, Terri Lynne Carrington's "Money Jungle"; March 23, "Celebrate the Great Women of Blues & Jazz"; and March 30, Catherine Russell and Lakecia Benjamin. For ticket information, visit schombergcenter.evenybrite.com.
March is also National MS Education and Awareness Month. For more information on the MS Foundation, call 800-225-6495 or visit msfocus.org.
The jazz world continues to mourn the loss of jazz legend Clark Terry, who passed away Feb. 21. Services were held at the historic Abyssinian Baptist Church and burial was at Woodlawn Cemetery.
THEATER
The Negro Ensemble Company fundraiser "NEC's Year of the Woman: Plays in Reading," featuring selected works of Nzotake Shange, Je Franklin, Subura Rashid and McKenya Dilworth, the Alice Griffin Jewell Box Theater, Pershing Square Signature Center, 480 W. 42nd St. (between Ninth and 10th avenues). Sunday nights March 15 to April 12 at 7:30 p.m. Talk-back follows reading with reception in lobby. Tickets: 212-279-4200 or at 416 W. 42nd St. (noon to 8 p.m. daily).
"The Dutchman" by Amiri Baraka directed by Woodie King Jr., Castillo Theatre, 543 W. 42nd St. Through March 8. Visit newfederaltheatre.com or castillotheatre.org.
"The Tallest Tree in the Forest," a celebration of legendary performer and political activist Paul Robeson in song and story. March 22–March 29, Tectonic Theatre Project. Written and performed by Daniel Beatty. Directed by Moisses Kaufman. Call 718-636-4100 or visit BAM.org.
"Motown: The Musical," book by Berry Gordy Jr. at the Lunt-Fontanne Theatre, 205 W. 46th St. (between Eighth Avenue and Broadway). Visit ticketmaster.com or motownthemusical.com.
"Kinky Boots," featuring 2013 Tony Award winner Billy Porter, at the Al Hirschfield Theatre, 302 W. 45th St. Visit broadway.com/shows/kinky-boots.
"Aladdin" features 2014 Tony "Best Featured Actor" award winner James Monroe Igleheart as the uniquely modern genie. New AmsterdamTheatre, 214 W. 42nd St. Visit broadway.com/shows/aladdin-broadway.
MUSIC
SJ & AEG Live presents Charlie Wilson March 5 at 7 p.m. at the Barclays Center in Brooklyn and March 7 at 8 p.m. the Prudential Center in Newark, N.J. For more information, visit wbls.com.
The Temptations and the Four Tops, legendary Motown groups, at the NYCB Theatre at Westbury Saturday, March 7 at 8 p.m. Tickets are available online at www.ticketmaster.com. Charge by phone at 800-745-3000 or at the Westbury box office. For further information, please visit, www.thetheatreatwestbury.com.
Dee Dee Bridgewater at the Blue Note, March 10, 11 and 12 at 8 p.m. and 10:30 p.m., 131 W. Third St., For information, call 212-475-8592 or visit www.bluenote.net.
BB Kings Blues Club in Times Square. Red-hot band DATFunK presents "Because of You: A Tribute to Stevie Wonder & Songs in the Key of Life." Showtimes 11:45 p.m., Friday March 13 and 1 a.m., Saturday, March 14 at Lucille's. Marcus Miller, Wednesday, March 18. Shows at 7:30 p.m. and 10:30 p.m., 237 W. 42 St. Call 212-997-4144 for information on tickets and prices, or visit bbkingblues.com.