Exploring the Riviera Maya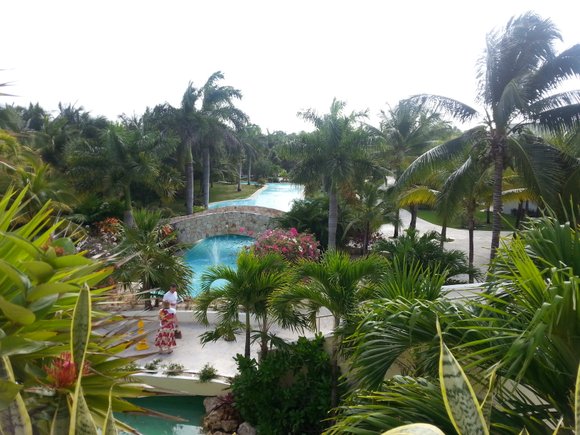 If you were to look at a map of Mexico, which looks like the lower portion of a mermaid, you would find the Riviera Maya, where her delicate fin curls northward at the tip. The region itself is sandwiched between Cancun and Cozumel, stretching along the Caribbean coast of what is called the Yucatan Peninsula.
Getting there is easy, as it is only an approximately three and a half hour flight from New York City, one and a half hours from Miami, a little over three hours from Chicago, two hours from Houston and just under five hours from Los Angeles. After arriving at the Cancun International Airport, which is also the arrival point for those visiting Cozumel and Playa Del Carmen, the Riviera Maya region is approximately a 20-minute drive.
This coastline covers 81 miles from Cancun south to the Belize border. Like many coastal areas in Mexico, the Riviera Maya is home to some of the most beautiful beaches in the world, meandering arm in arm with the clear turquoise waters of the Caribbean Sea. Together, they draw visitors from all over the world to enjoy a wide array of aquatic activities and recreational sports, including boating, fishing, swimming, parasailing, kayaking and, yes, just plain laying out and enjoying the magnificent sand and ambience.
The Riviera Maya area is also a big draw for snorkeling and scuba diving, as it possesses an extensive coral reef system that is home to an abundance of marine plants, animals and other biodiversity. This falls right in line with its founding as a series of small fishing villages.
HOME OF THE MAYANS
In addition to its stunning natural beauty, the Riviera Maya is also one of the most historic regions in the country, as it was here that the early native Mayan people settled and left their mark on every aspect of the culture, language and traditions for the generations to follow.
The first Mayans were thought to have arrived in the Yucatan Peninsula—as well as in many regions of Belize, Guatemala, El Salvador and Honduras, together called "Mesoamerica"—somewhere around 2600 B.C., establishing a very advanced and sophisticated civilization that thrived for a millennium until they were conquered by the Spaniards, who came here somewhere around the 16th century to extend their global territory.
Even today, the Mayans' strong influence on modern astronomy, math, seasonal shifts, religious beliefs and practices, architecture continues to confound scientists and archaeologists trying to understand their extraordinary accomplishments.
Everywhere you look in this region, you'll see Spanish as well as Mayan words on the names of the highways, small towns, resorts, restaurants and tourist attractions. Additionally, many of the early Mayan ruins and temples have survived in one form or another, some still undergoing archaeological exploration.
THE BEAUTY OF EL DORADO
Visitors to the Riviera Maya—an assorted mix of Americans, Canadians, Europeans, Mexicans, Australians and other global citizens—will find an almost overwhelming number of accommodation options from which to choose.
Depending on your preference, you can opt for a secluded hut on the beach, a private apartment or home, boutique hotel, family-oriented resort, singles- or couples-only resort or mega-size accommodation offering everything one can possibly imagine.