Imhotep's Guide To Black Events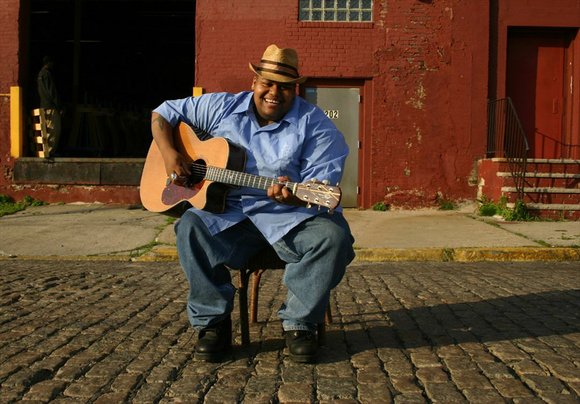 Greetings! Our GBE spotlight on women's history and "Our Health" is rolling in with the power of the sistas in full force celebrating the power of Black women. Read on and see for yourselves.
The Tribeca Film Festival spotlights the world premiere of "Mary J Blige: The London Sessions." The new documentary chronicles the recording of Mary J. Blige's 13th studio album and features behind-the-scenes footage of Blige recording with Sam Smith, Disclosure and Emeli Sande. Visit tribecafilmfestival.com.
THEATER
The Negro Ensemble Company fundraiser, "NEC's Year of the Woman: Plays in Reading," featuring selected works of Nzotake Shange, J e Franklin, Subura Rashid and McKenya Dilworth, the Alice Griffin Jewell Box Theater, Pershing Square Signature Center, 480 W. 42nd St. (between Ninth and 10th avenues). Sunday nights March 15 to April 12 at 7:30 p.m. Talk-back follows reading with reception in lobby. For tickets, call 212-279-4200 or visit 416 W. 42nd St. (noon to 8 p.m. daily).
"The Tallest Tree in the Forest," a celebration of legendary performer and political activist Paul Robeson in song and story. March 22 to March 29, Tectonic Theatre Project. Written and performed by Daniel Beatty. Directed by Moisses Kaufman. Call 718-636-4100 or visit BAM.org.
"Motown: The Musical," with book by Berry Gordy Jr., is now playing at the Lunt-Fontanne Theatre, 205 W. 46th St., between Eighth Avenue and Broadway. For tickets, visit ticketmaster.com or motownthemusical.com.
"Kinky Boots," featuring 2013 Tony Award winner Billy Porter, is at the Al Hirschfield Theatre, 302 W. 45th St. Visit broadway.com/ shows/kinky-boots.
"Aladdin," featuring James Monroe Igleheart, the 2014 Tony Award winner for Best Featured Actor, as the uniquely modern genie, is now playing at the New Amsterdam Theatre, 214 W. 42nd St. Visit broadway.com/shows/aladdin-broadway.
MUSIC
The Schomberg Center in Harlem, 515 Malcolm X Blvd., presents their 2015 Women Jazz Festival, curated by Toshi Reagon. The monthly schedule includes March 16, Terri Lynne Carrington's "Money Jungle"; March 23, "Celebrate the Great Women of Blues and Jazz"; and March 30, Catherine Russell and Lakecia Benjamin. For member and non-member ticket information, visit schombergcenter.eventbrite.com.
Join WBLS in welcoming Angie Stone for a special performance at B.B. King Blues Club in the heart of Times Square, 237 42nd St. between Seventh and Eighth avenues, March 27 at 7:30 p.m. Visit www.bbkingblues.com.
Dee Dee Bridgewater performs at the Blue Note, March 12 at 8 p.m. and 10:30 p.m. The Blue Note is located at 131 W. Third St. Call 212-675-8592 or visit bluenotejazzclub.com.
B.B. Kings Blues Club in Times Square presents red-hot band DAT FunK in "Because of You: A Tribute to Stevie Wonder and Songs in the Key of Life." Showtime is 11:45 p.m., Friday, March 13 at Lucille's. Marcus Miller performs Wednesday, March 18, with shows at 7:30 p.m. and 10:30 p.m. 237 42nd St. between Seventh and Eighth avenues. Call 212-997-4144 for information on tickets or visit bbkingblues.com
The Queen of Soul is coming! Legendary multi-Grammy Award winner Aretha Franklin brings her amazing chain of hits to NJPAC in Newark, N.J., Saturday, March 14. Call 888-GONJPAC or visit njpac.org.